This is the second time I have been to the flower show in Troy.  I think it is the last time I will be able to get John to accompany me, though.  I had shared some pictures on my other blog, but didn't put in that many. Here are more shots.
This is the visions of middle earth.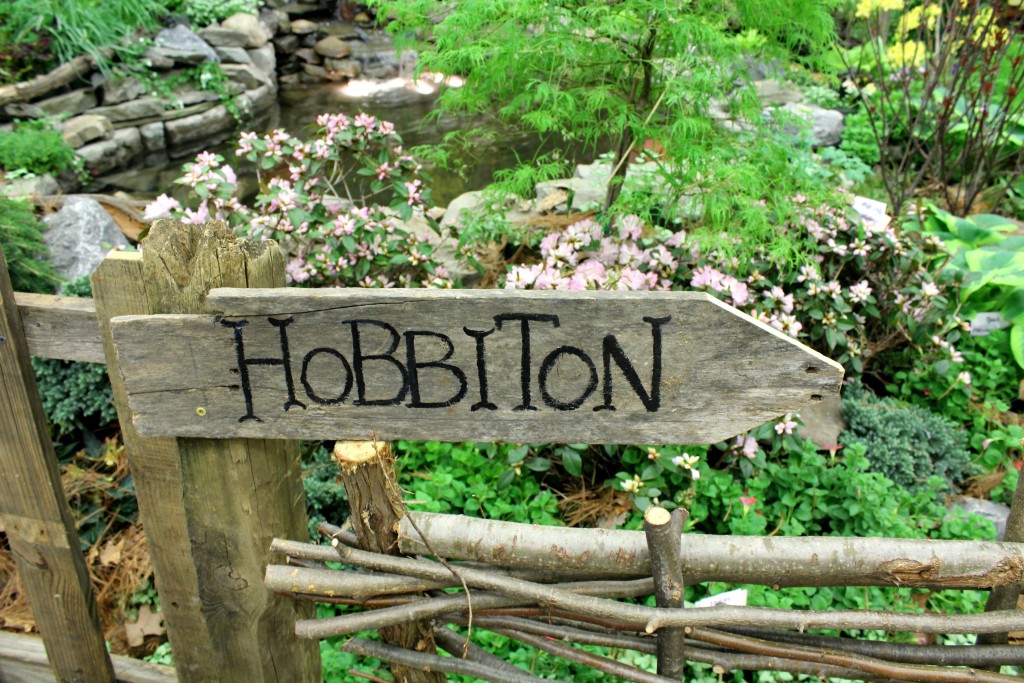 These displays were amazing. There were 3 hobbit houses with landscaping around them.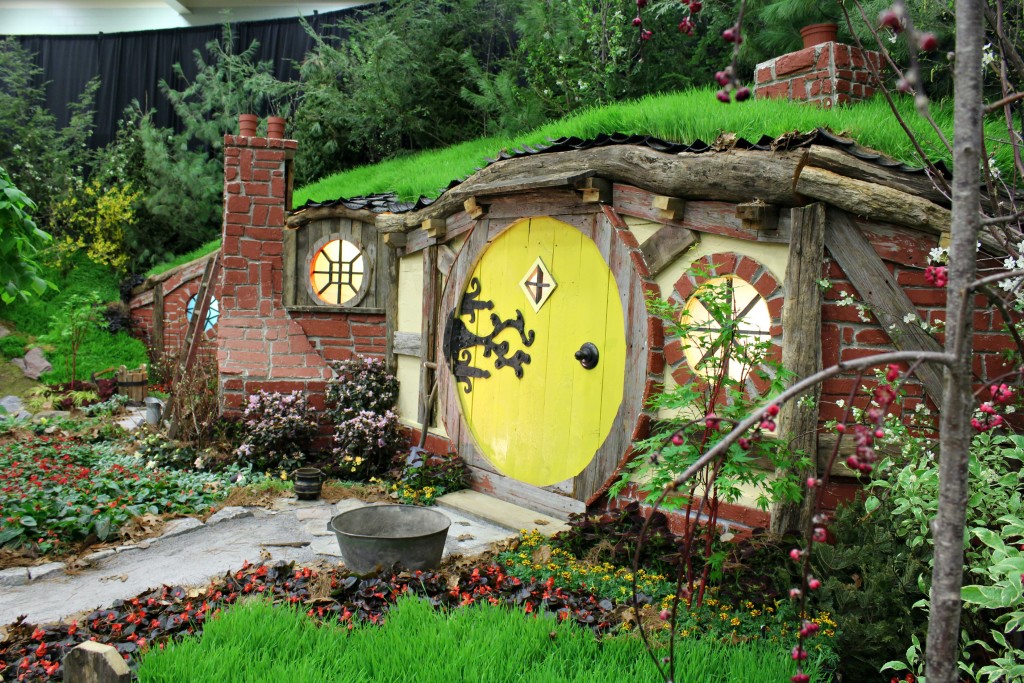 .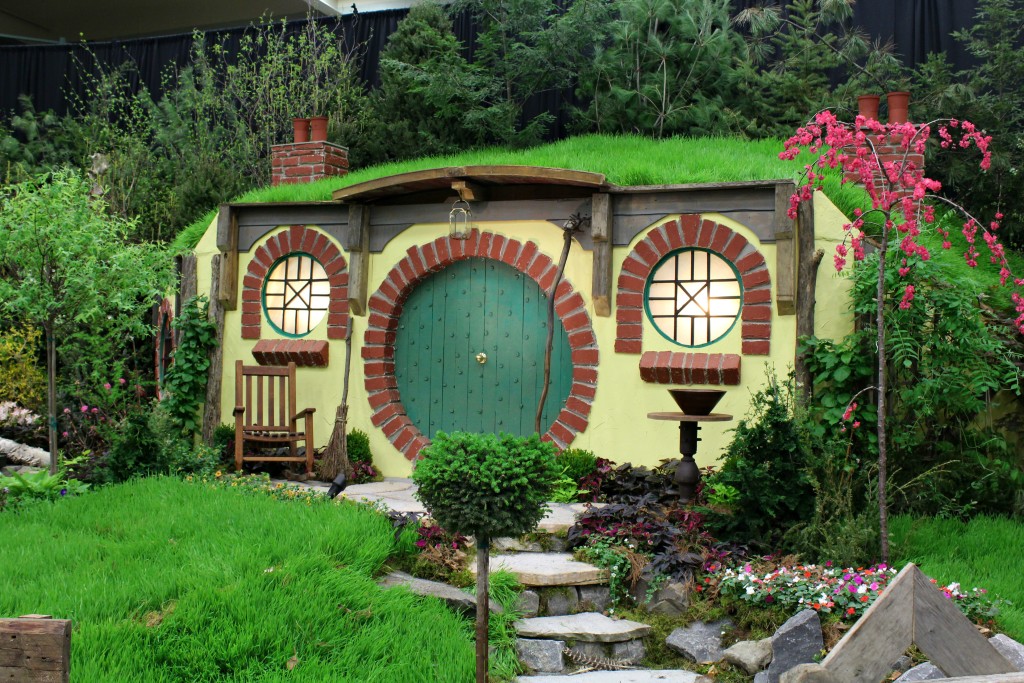 .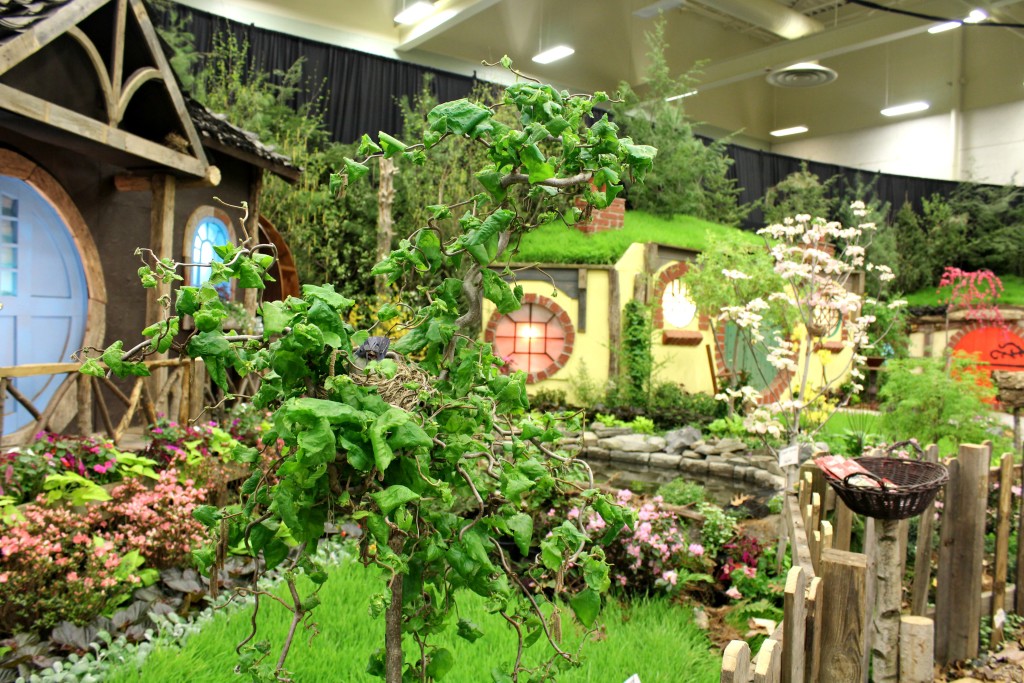 .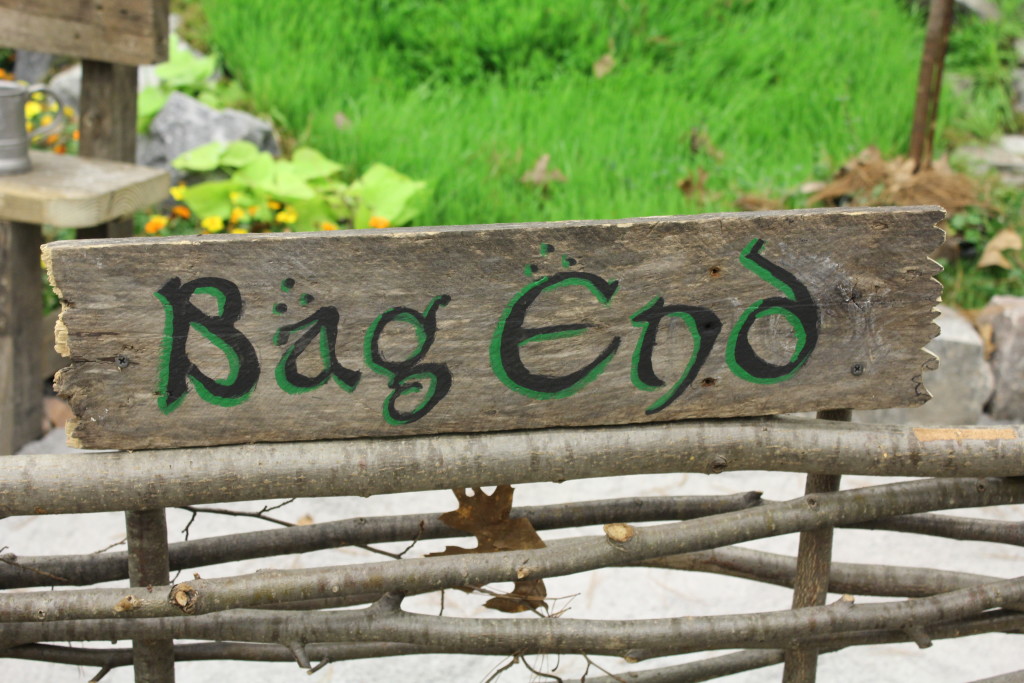 The water wheel on this house was actually working and pooling water into a little stream.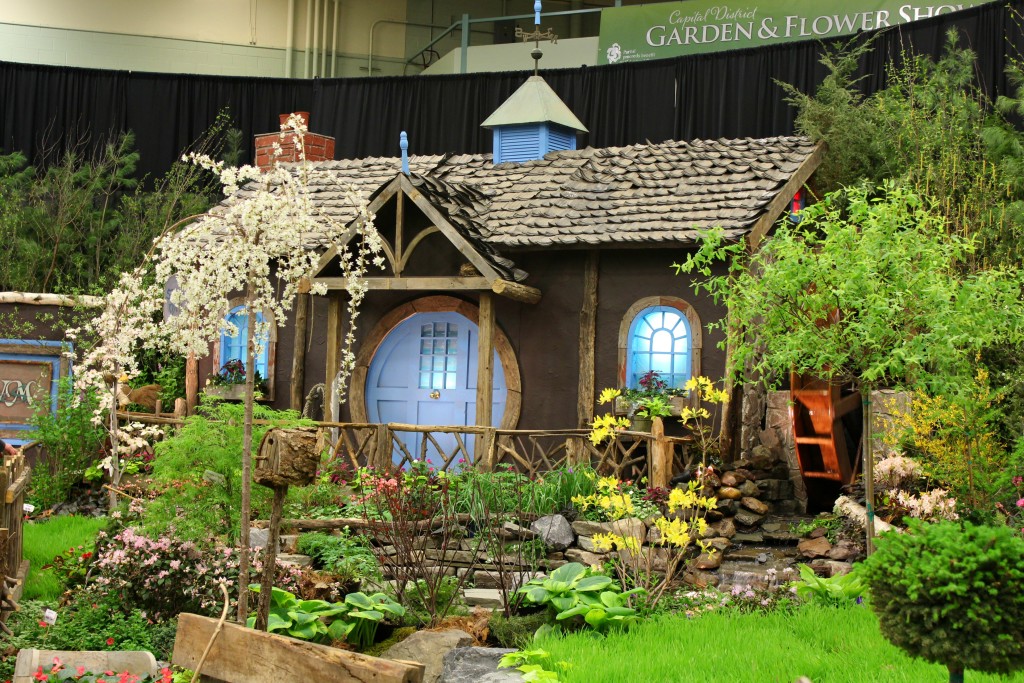 .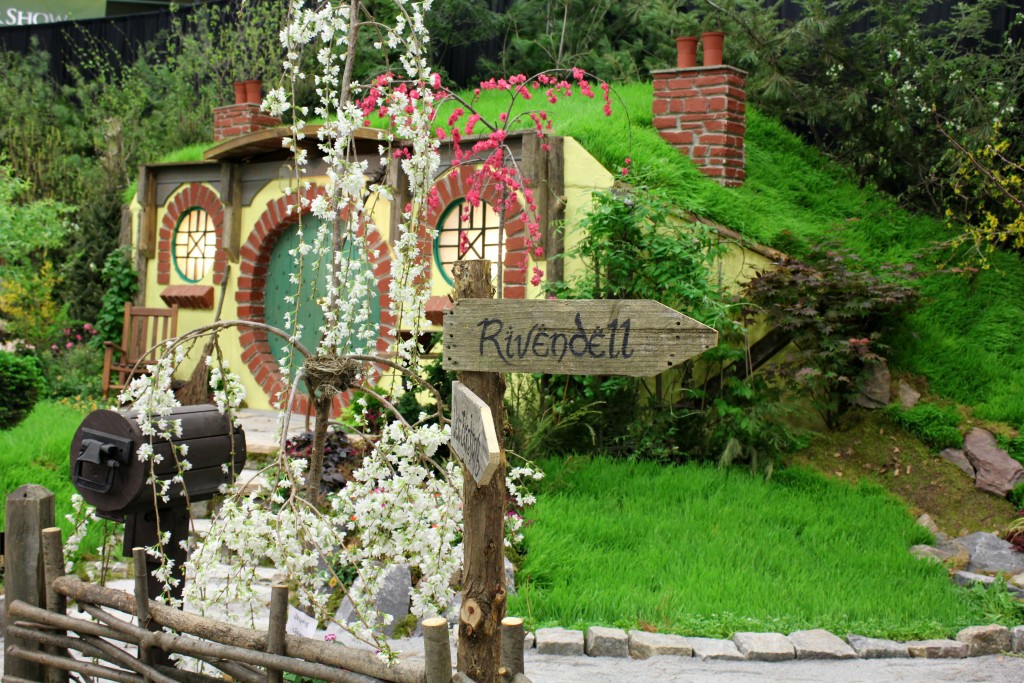 I'm still amazed that they can get this put together in 4 days. It's amazing!  I think it would be fun to have a hobbit house in the back yard somewhere. 😀