This is one of my new favorite flowers. Agastache. Common names are Hummingbird mint or Hyssop. This was new to me as of 2015. I have been trying to build a hummingbird and pollinator garden and this is a plant that is supposed to be attractive to them. There are quite a few species types of Agastache. I like the ones with the tubular bell shapes like the above. That one is called Tango.
I have a second one called Raspberry Daquiri: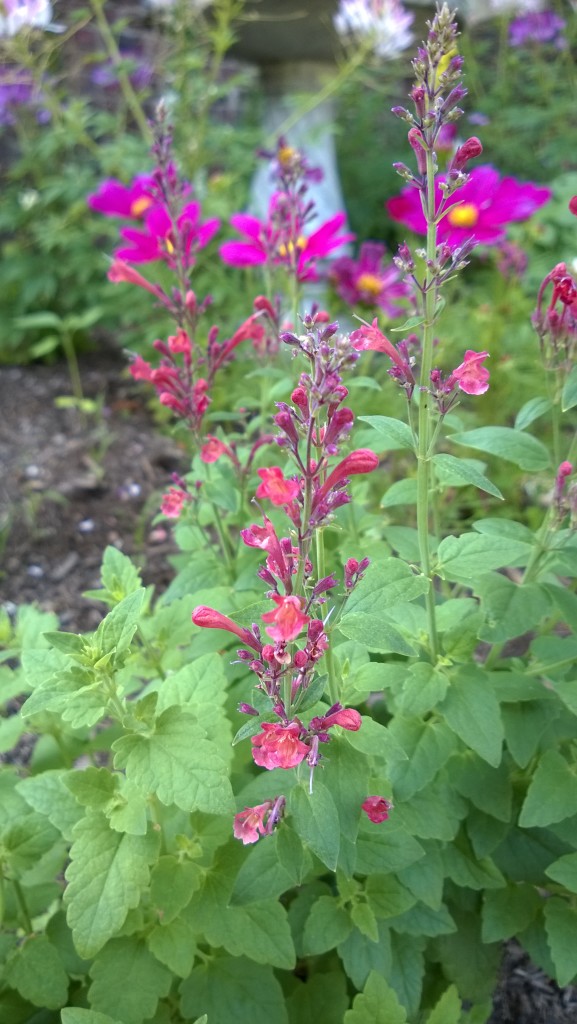 The leaves have an herbal scent to them when you crush them. I think some people will dry them and steep them in tea, but I haven't done that.  These grow generally in zones 5-10, although some are hardy only to 6. I live in zone 5, so obviously I check to make sure.
These plants performed great in the garden. They needed really no care at all and just don't want to sit in wet soil. I didn't bother deadheading them, so I don't know how freely they will reseed next yet. I actually am still waiting to see if they are coming back. We had a strange winter. There were only a few periods of bitter cold, but there wasn't much snow cover to insulate the plants. There will be a really warm weekend coming up, so I think they might start to make an appearance then.
They bloom endlessly, too: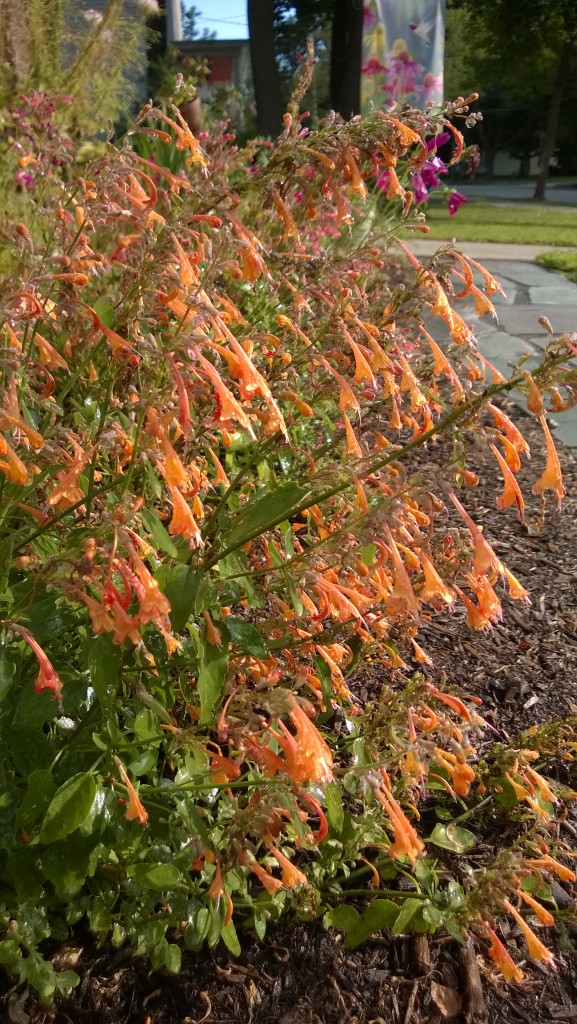 Let me tell you, the bees *love* them! I have these in the front garden and I didn't see any hummers out there — which isn't to say they didn't go there, I just didn't see them. I had them out back on the feeder and other plants. I had tons of bees on these, which made me really happy.
I didn't see any problems with these plants, either. I don't do any kind of spraying and, in fact, I didn't even do organic fertilizing or anything like that and they didn't show any type of disease or bug damage (unlike my coneflowers).
I plan on getting some more of these as I rennovate the bed on the other side of the front of the house. They need full sun to mostly sunny, so they'll have to sit at the front of that bed.