This year starts the other side of the front yard. This landscaping has been neglected for probably 15 years. Last year was spend on one side and this year is the other.  Here is what it looked like when we moved in: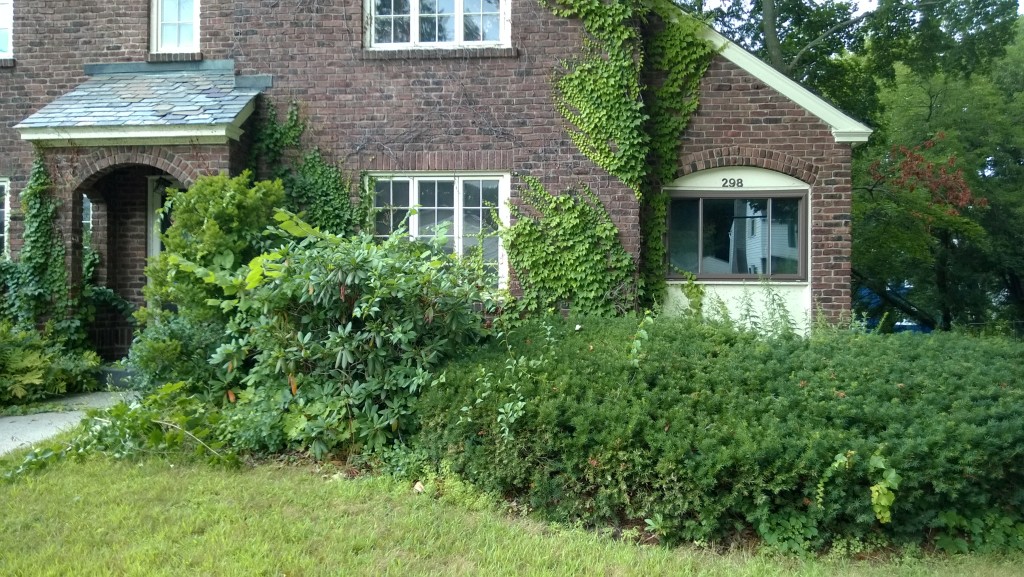 Terrible mess! The only thing we did on that side was to remove the bush closest to the front door (it was half dead) and remove the ivy from the house. I also cleared out some of the weeds, but this was a wild and wooly mess.  It's funny, with all that overgrowth, the rhododendrons don't look as bare as they actually were!  I got better control over it last summer, but just enough so it didn't look completely neglected. This spring was time to get stuff out before it all came to life again.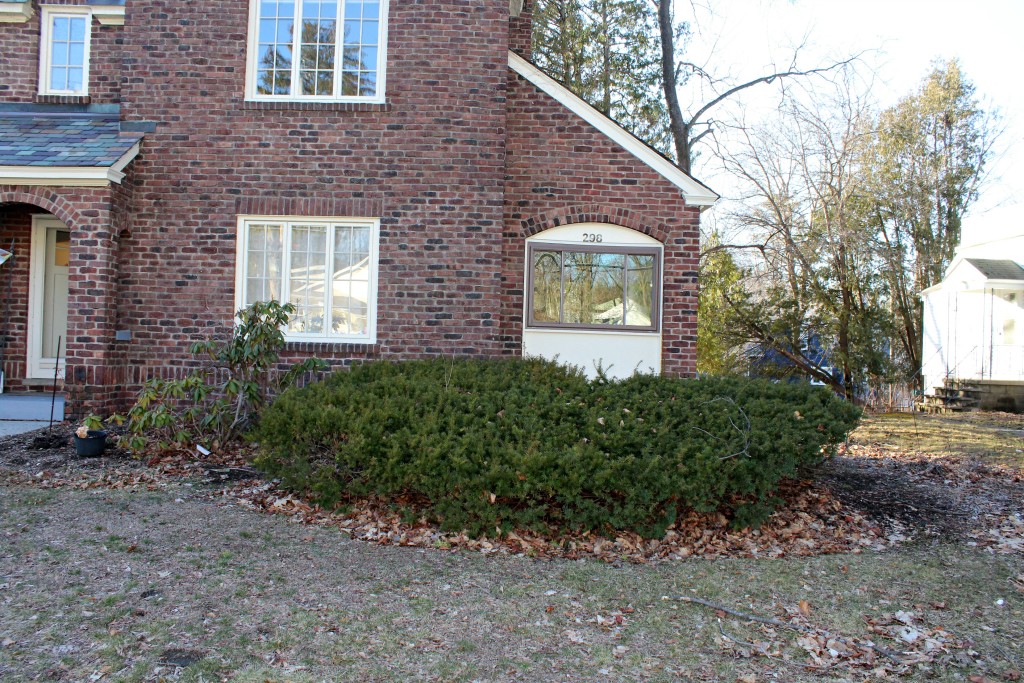 The rhododendrons really have me vexed. I don't really like to remove plants that are growing, but these were really old and woody. I tried a rejuvenation pruning on one of them last year, but I didn't see any results.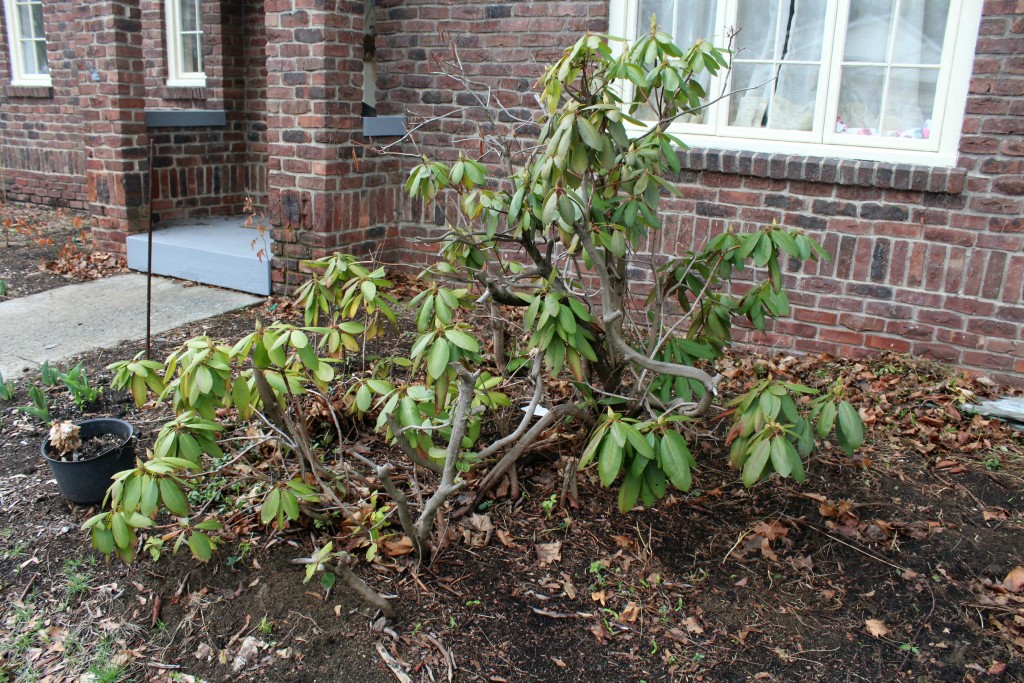 I started digging around and what I found was the there was one rhoddie. Some of the larger branches had drooped down, rooted and formed new branches. It was all connected as one ginormous plant. Ugh. So, what I decided to to was to remove the satellite shrubs and then decide later if I want to remove the main one. I just love the blooms and the bees love this bush, so if I do remove it — I'll do it after it blooms.
That was a lot of work. Not only does this bed have ivy vines all throughout, but there are also mats of lily of the valley, pachysandra, and vinca. It's amazingly thick and hard to get through to the actual soil. I ended up getting a blister from pulling up so much stuff.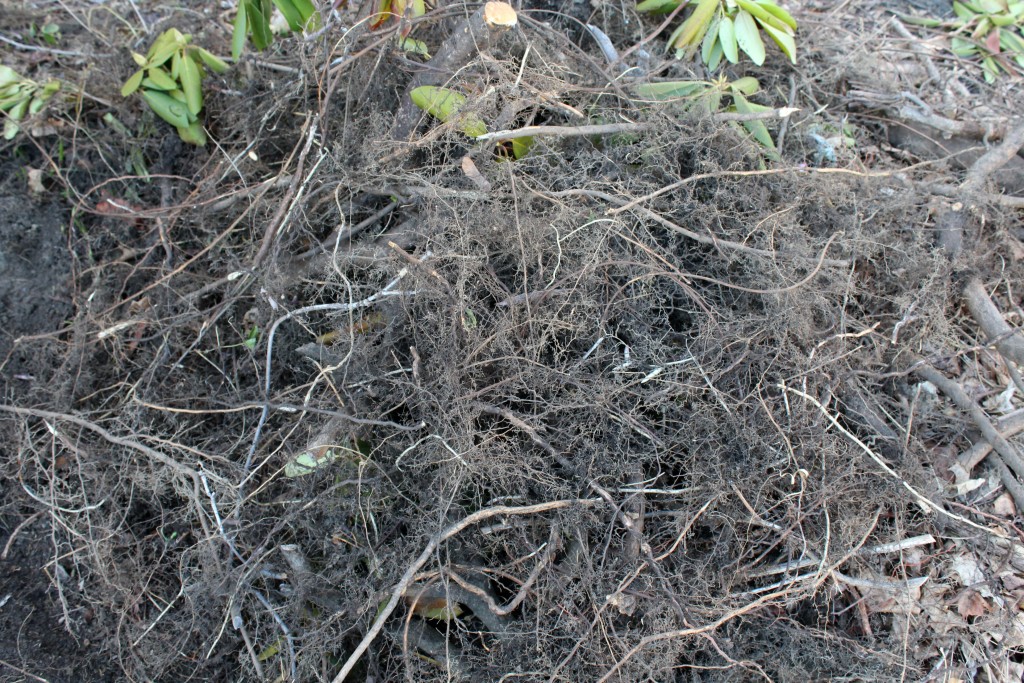 Those mats are all under the surface. If I could afford to hire someone, I would. This is not the fun part of gardening. However, it will only have to be done once.  I've gotten about maybe 1/4 of the bed done, all around the rhododenron.  I think it looks better…maybe?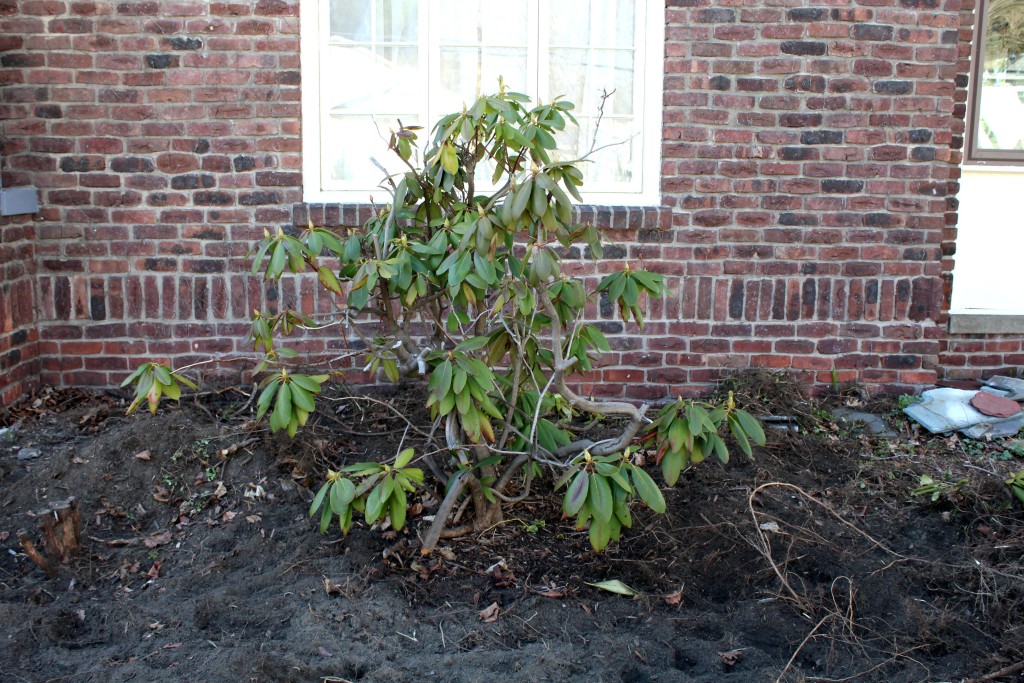 It's still got some dead wood in it, but that is for another day.
While I was working on the bed, John was putting in the slate path to go around it. He is digging the trench for the stones: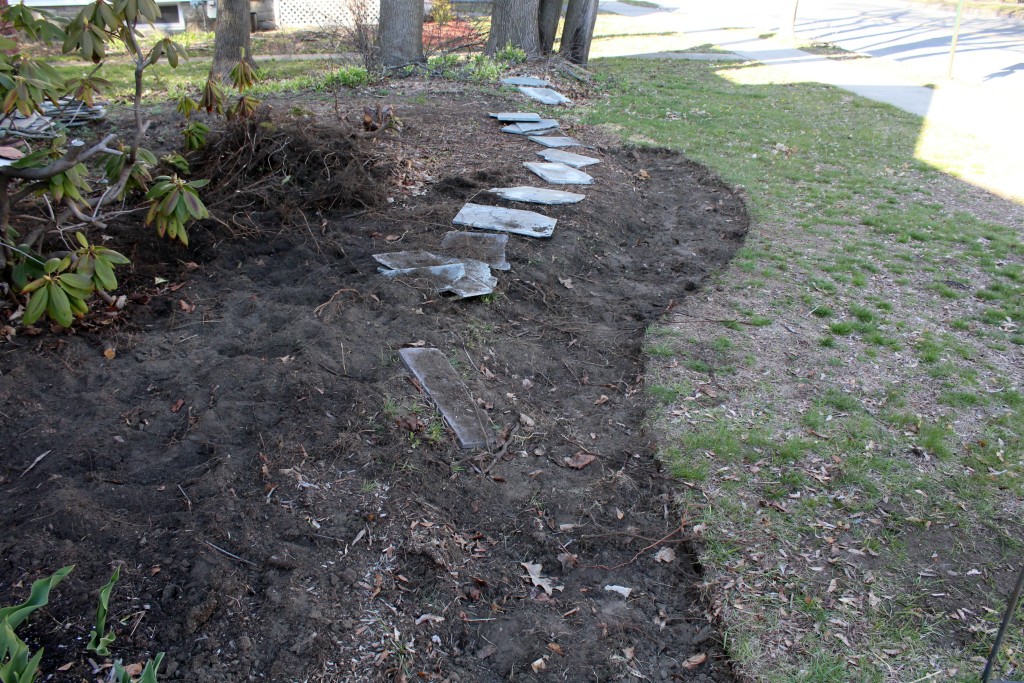 He has run into some surface tree roots on the far end, so we have to puzzle what we want to do there.
Some progress being made, but it sure is slow.