We were very fortunate when our neighbors across the street redid their pool area and asked us if we wanted any of the slate pieces that came out. Of course, we said yes! It was win-win because we got free slate and they didn't have to haul the slate to the dump (and pay the fees). Not to mention recycling is green!! 😀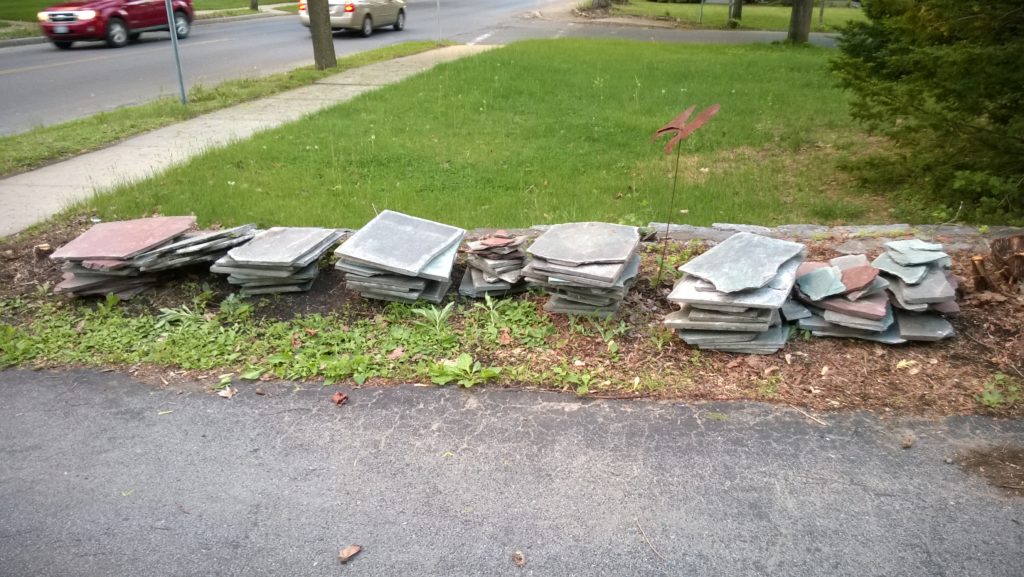 It's funny to look at this picture now because the driveway is all newly paved, including where those stones are sitting!
We only had to buy the paver sand, liner and this edging material: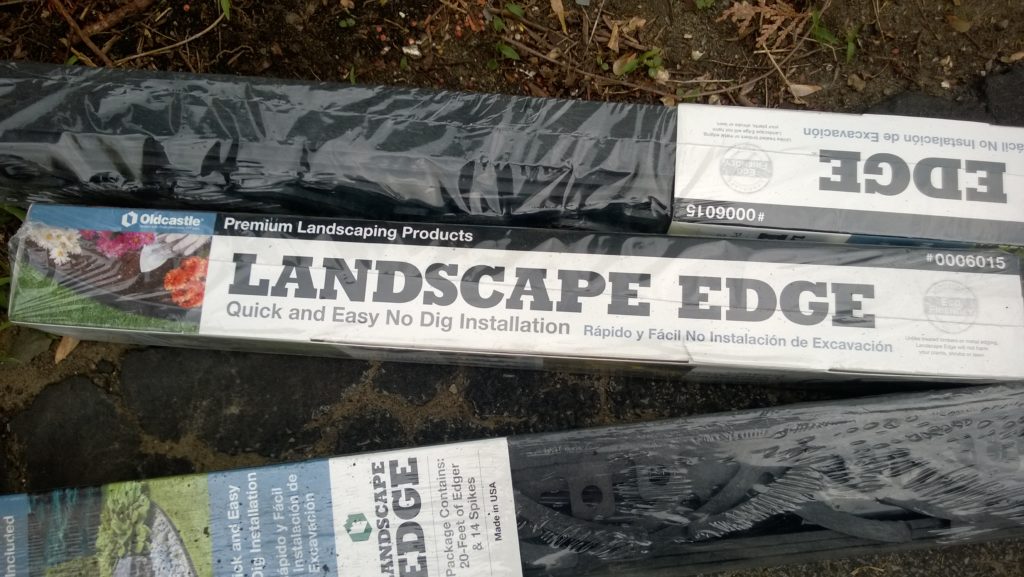 Of course, it says no dig, but if you want to set stuff below surface and get rid of sod, you have to dig.
Trench dug and then the landscaping fabric. I'm not into having to pull weeds in the path and we didn't want ground cover or anything.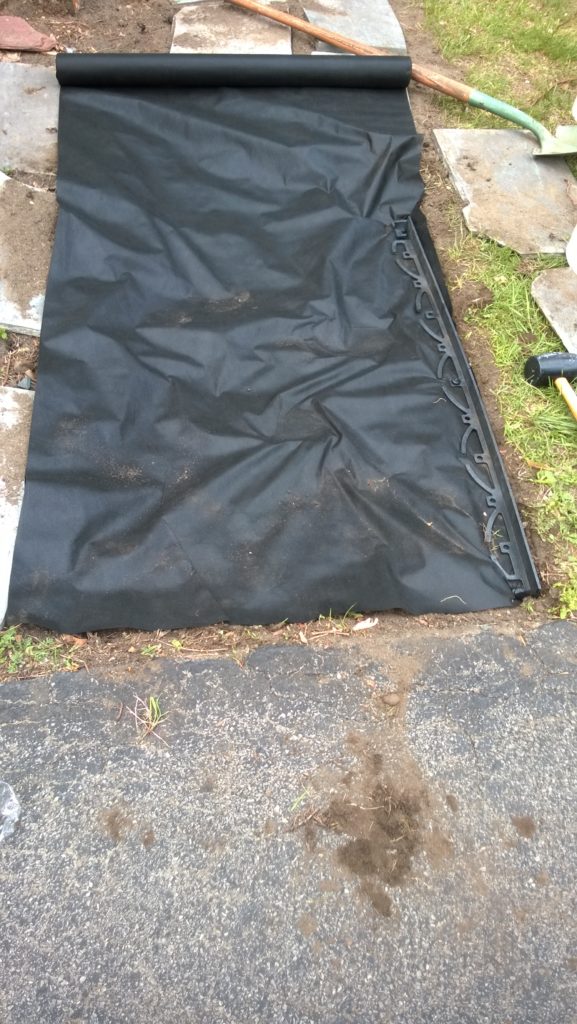 You can see how the edging holds down the fabric. It comes with these plastic spikes that you pound in the ground to hold it in place. It's pretty cool stuff!
Then we laid the sand in: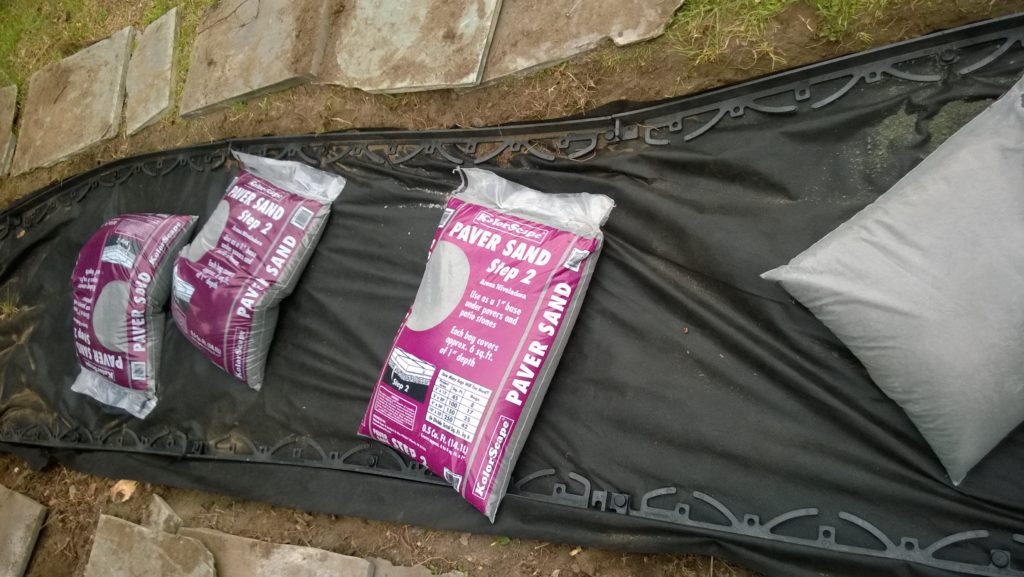 Those bags are kind of heavy. I'm not sure how many we ended up using, maybe 6?
Then we laid the stone and added more sand.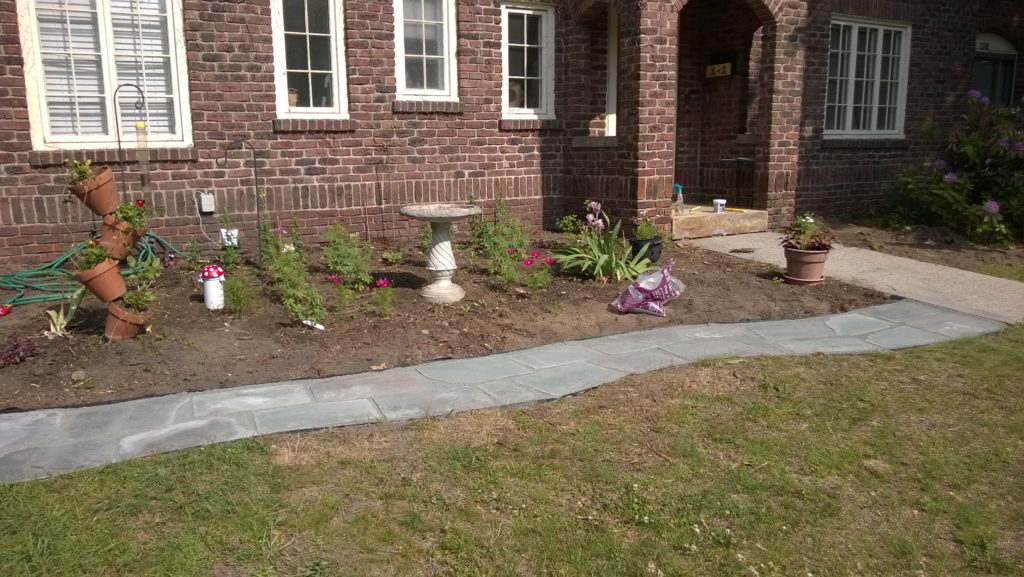 It shows up more when it's wet.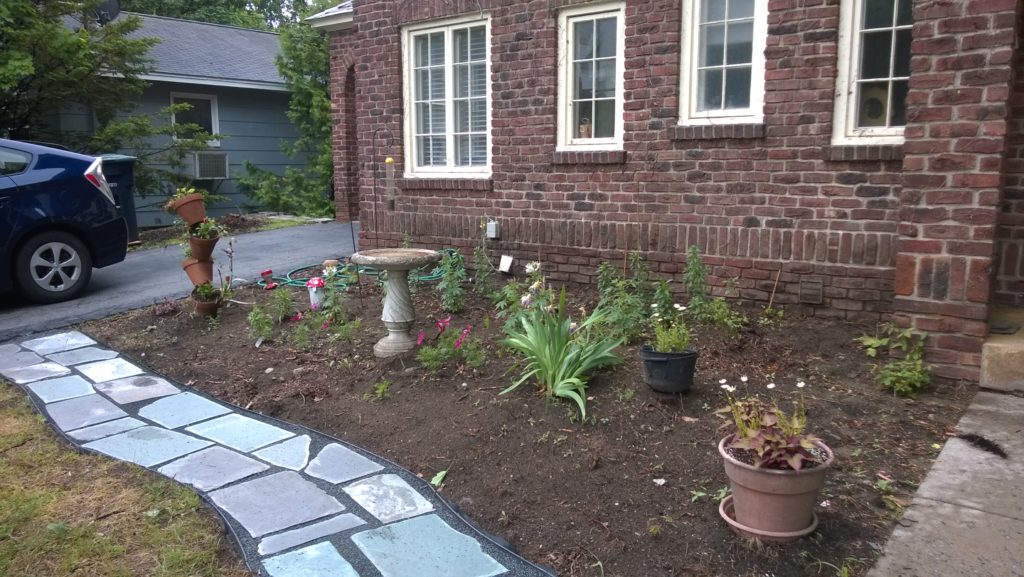 My sad little garden last year at the start. It looked much better a couple months later when the cleomes were blooming. The path has done well. It's been in place now almost a year and got through the winter with no heaves or issues.
Now this year we are doing the same thing on the other side: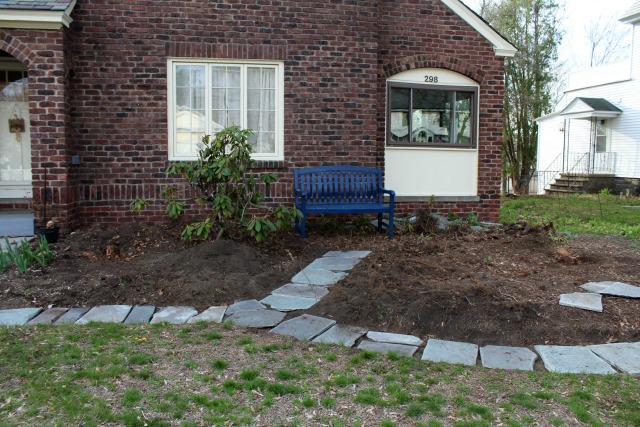 We're actually going to have to remove some of the garden bed topsoil because it is up pretty high compared to the path level since it was slightly raised. But first to get all the roots out. You can see by the rhododendron is has been all de-rooted. The tougher stuff is to the right.  John has been doing the path pretty much. We do have one tree root, but we were able to bracket it with 2 smaller stones and no need to cut it. I wasn't too keen on cutting into a tree root, even though it was not all that big.
Hopefully we'll have the path completed in a couple weeks and most of the digging so  I can commence to planting!