Spring is springing around here now. Each day, new buds open up. I have more daffodils. I wish I knew what type these are, but since they were already in the ground, I have no way of knowing. Since I divided the big clump of bulblets, they seem so happy and I have 10 blooms in one area where I had 1 bloom last year.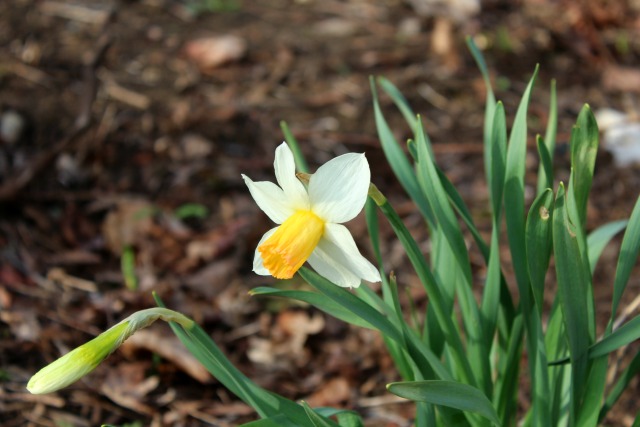 A new tulip opened up. This is a Triumph tulip, which is the biggest class of tulip — and that classic shape that everyone knows and loves. They are midseason bloomers. This is Escape: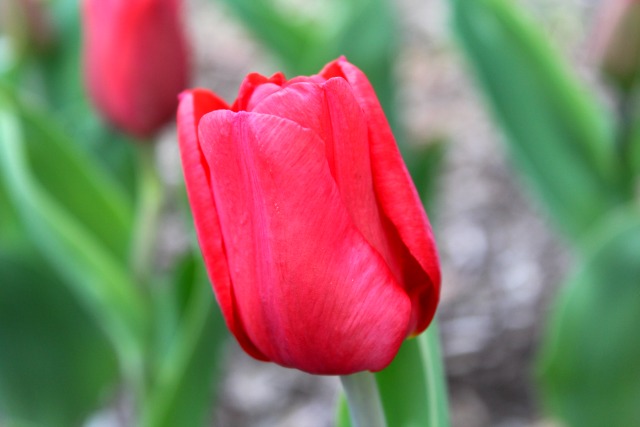 Isn't that gorgeous?
I still have some late season that aren't even close to blooming yet. So I still have the earlies going and now these.
Lots of the Claudia lily flowering tulips: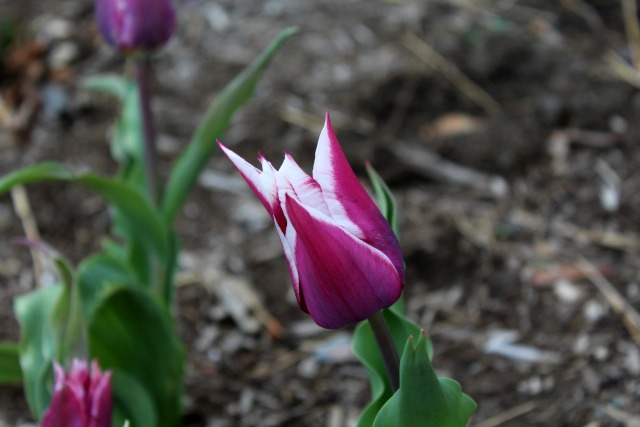 I love the lily flowering, but they don't seem to be as long lasting as other types. I know some people treat tulips like annuals and pull and replant each year, but I like to leave them in the ground for as long as they will bloom for me. At our old house, I had some that were over 5 years old and still going strong!
I caught this pansy in the sunset, which made the petals almost glow:
It feels good to have some color in the gardens now. Even the trees are starting to have noticeable buds on them.
I was a little surprised to look at my bleeding hearts and found the fern-leafed one with tiny blooms on a tiny plant!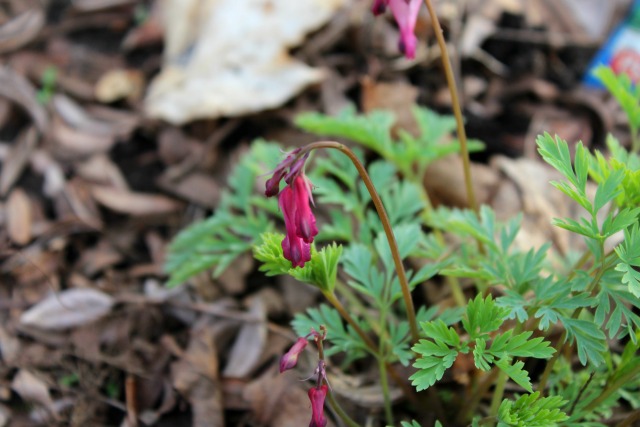 I have the one fern-leafed and the other standard bleeding heart, but those are the same size as this with no blooms. Go figure. 😀