It's been so rainy here the past few days. I don't really want to complain about it because we really needed the rain. There was hardly any snowpack this winter and it was a more dry April, so the ground definitely needed it. I imagine the next sunny day we get, the tree leaves will explode out.
I saw a few blooms on our magnolia tree and got excited for the bloom show, then was really bummed to go outside and see tons of buds on the ground and only a few left on the tree. We had a couple of cold nights below freezing last week and I guess the buds bit the dust. I hope the tree leafs out. Mother nature doesn't always agree with herself sometimes.
There are other blooms. This is the Apricot Impression tulip: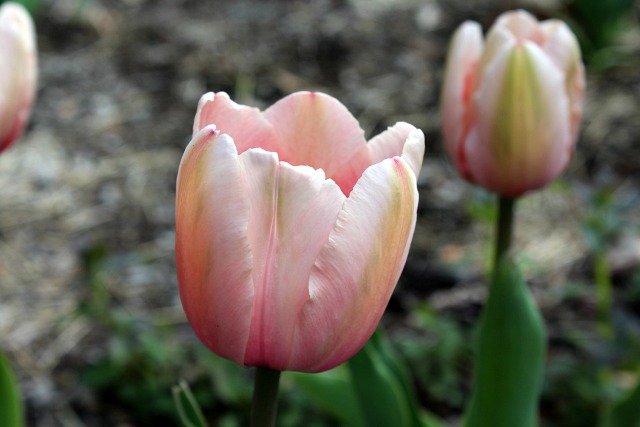 After I sprayed the Repels-All, the rest of my tulips remain unbothered. Maybe that stuff works after all!  These are the rest of what had gotten eaten. It's called Cilesta: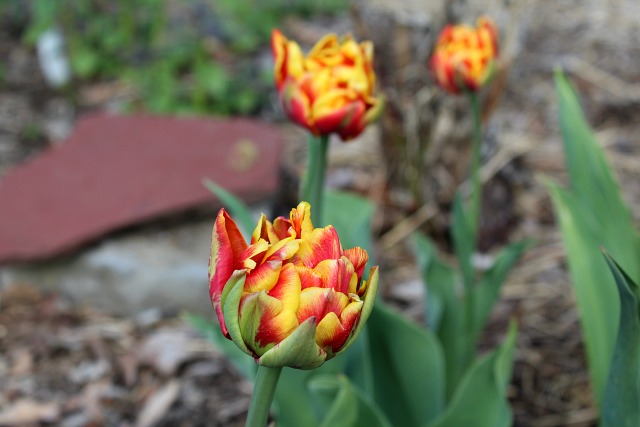 It has an interesting bloom shape, don't you think?
I'm still waiting on 3 plants to see if they made it. My Agastache are either not coming back or they are late showing. I am hopeful they are just late because that means I lost 3 of them. Another is a toad lily. My butterfly bush also is still dormant (I hope). That I know wakes late. I probably won't see much until the middle of May or later on that one.
My Amethyst in Snow Centaura have started putting out buds – Yay!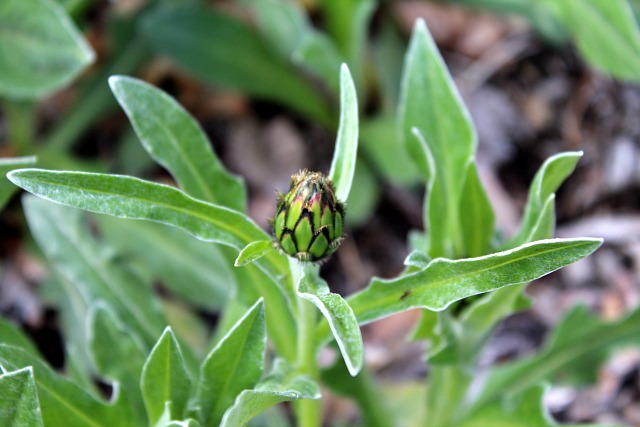 I grabbed a bunch of baby plants from my old garden before we sold the house, but they were too young to bloom last year, so this site makes me happy!
Looks like most of my Heuchera made it. They are starting to leaf out. I love the colors on all of them.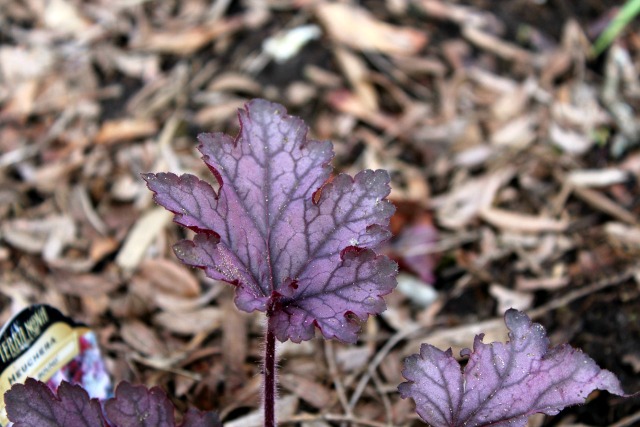 .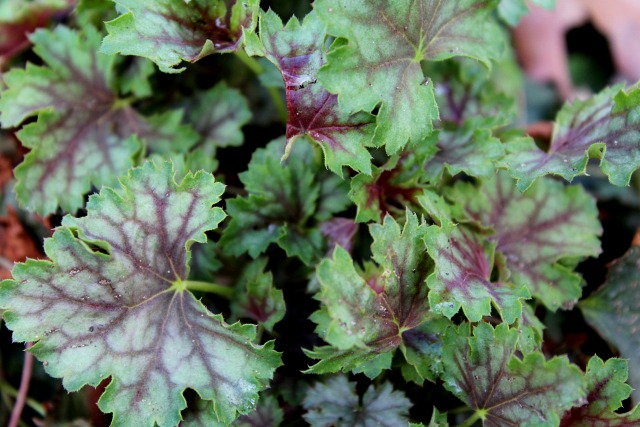 I'm curious as to whether most of those will flower this year since they are young plants. The one above is a larger plant and I'm sure it will bloom because it had stalks on it when I bought it last fall.
We haven't been able to do much with the path and bed seeing as it has been so wet. I did get another shipment from my January shopping spree today, though!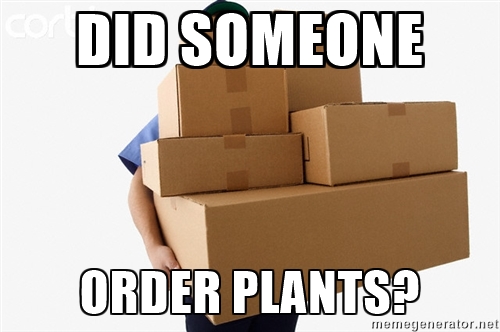 Ummm… that would be me.
This order came from American Meadows.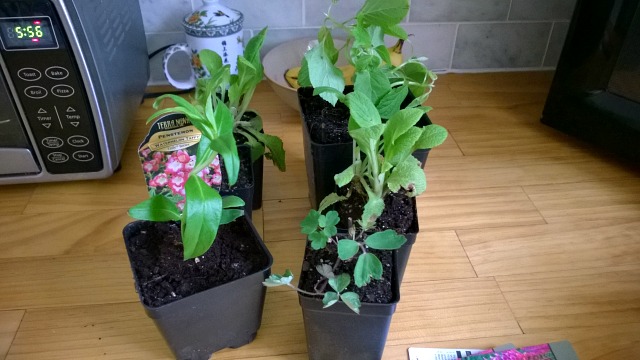 Annabelle hydrangea, some floxgloves, penstemon and columbine.  Now if I can only get them outside!