I've been working on the shade bed in the back and I did quite a bit of shopping at Hostas Direct last fall and I also received a gift certificate for Christmas. I mostly got Heuchera (coral bells). They are showing signs of growth now as they made it through the winter. Yay!
I know that they will flower, but I love the foliage color. Here are just a few of what I have.
Spellbound.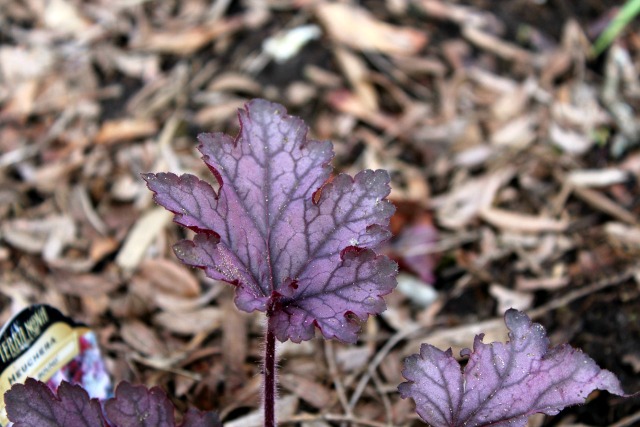 Vienna: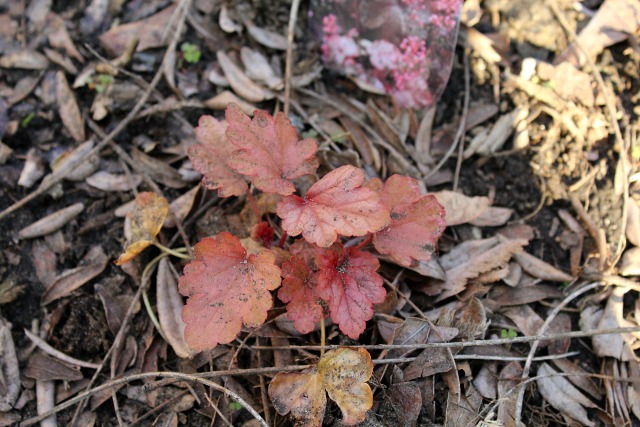 All of that debris around the plants is from the ash tree that is in the shade bed. It's huge and the tiny leaves are endless. Once the plants are bigger, I will use the leaf blower to get rid of these — from a distance so I don't blow the plants away LOL.
Sugar Plum: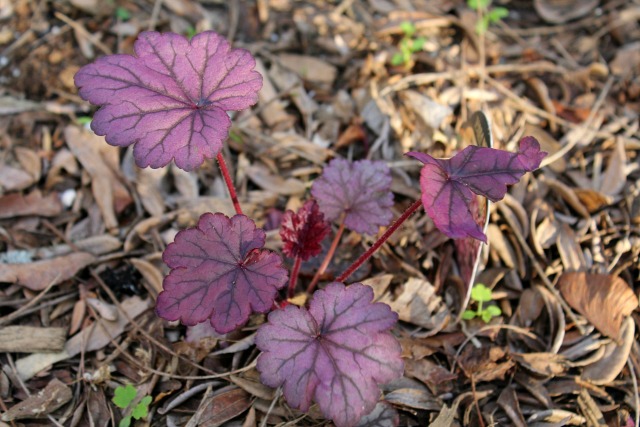 I don't know if the above 3  are going to be flowering this year or not. This one will be flowering because I bought it at a local nursery and it had flowers on it. This is Birkin: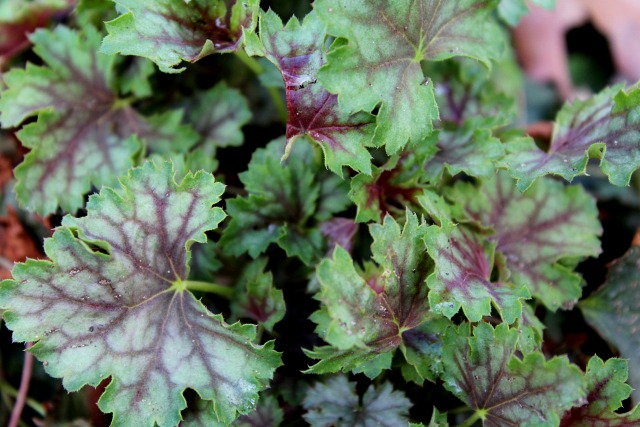 Isn't that lovely? It's the biggest of all my Heuchera.
Anyway, after I went and got annuals and started planting them outside, wouldn't you know there is a freeze warning for tonight. Ugh! I am super paranoid about all the plants, so I spent time this evening covering what I could. I think most of the perennials would probably be okay without covering, but you never know. I made sure to cover the ones with really new growth.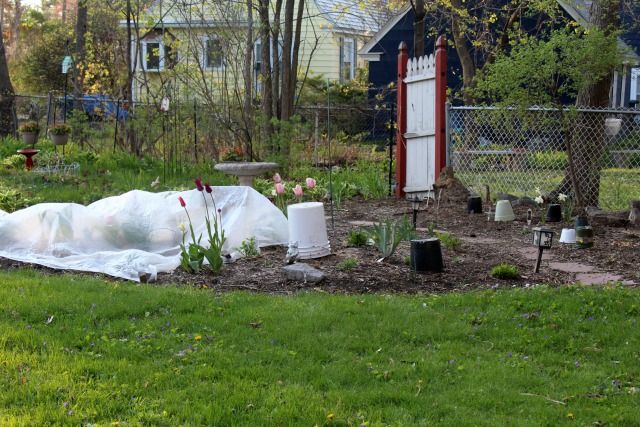 That bit of wood fence is the last remaining bit of our fence. It's attached to the chain link, so for now it stays. Here's hoping the freeze doesn't get much.