I have recently discovered David Austin roses and I have no idea why I haven't seen them before.
Maybe it is because I tend to look for floribundas or grandifloras and just never came across them. David Austin basically combined old-fashioned English roses with more modern ones to create new garden roses that rebloom and are just jam-packed with petals.
I am seeing them in nurseries around here now. Last year I bought my first one, which is Fair Bianca. Interesting enough, this doesn't seem available online anymore, but I found it locally at Toadflax.
It's one of the smaller ones, only 2-3 feet high. The only complaint I have heard about the DA roses is that they can be a little hard to contain.
It started blooming right away in June: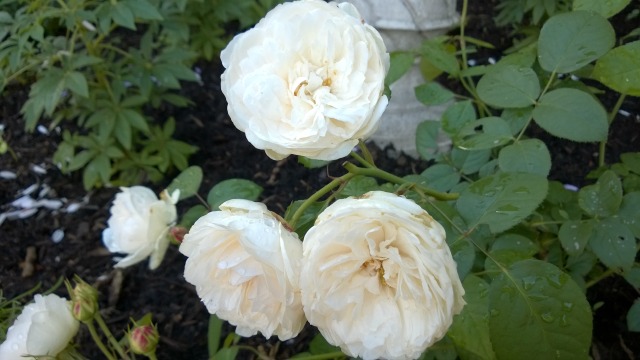 At first I was concerned because all of the flower buds looked pink and I thought the rose was mislabeled.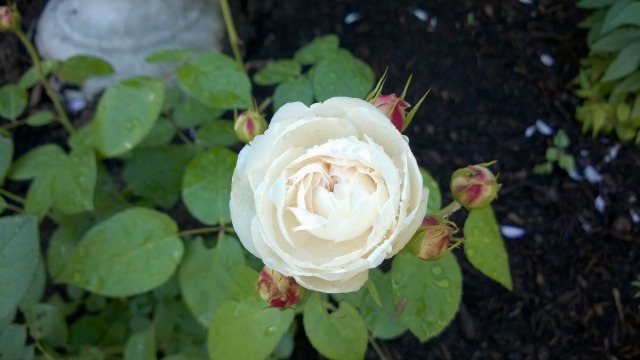 That is actually a pretty neat effect to see the pink buds and the white flowers. It looks better in person.
I had probably 3 or 4 flushes of blooms, including one in October!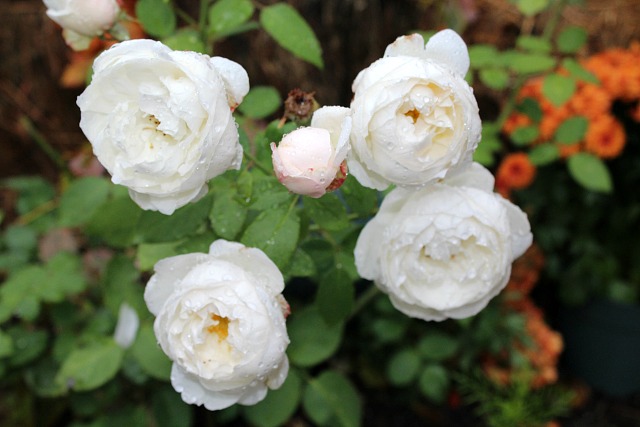 It survived our winter, even with the lack of snow cover (I did put straw around it) and I look forward to this year's blooms.
I am thinking about getting another one to put in the newly dug flower beds on the other side of the house. I think there is just enough sun to grow a rose there. We were out at a plant nursery yesterday – I dragged John along. I was driving through New Hampshire and pulled over when I saw a very large nursery, so he had no choice but to go along 😀
They had a ton of DA roses for sale.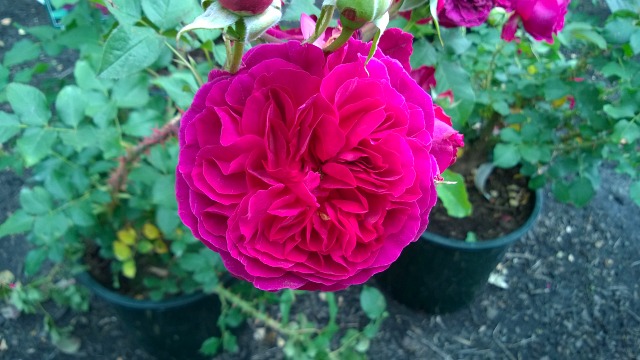 .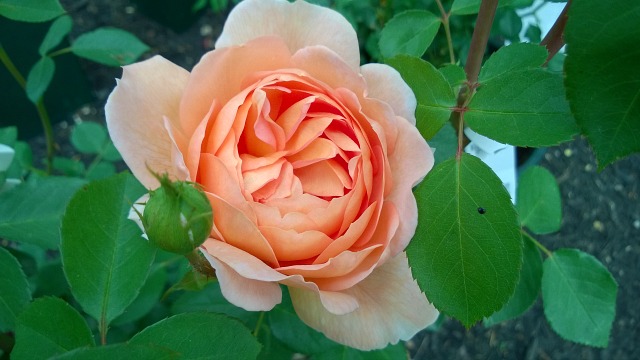 .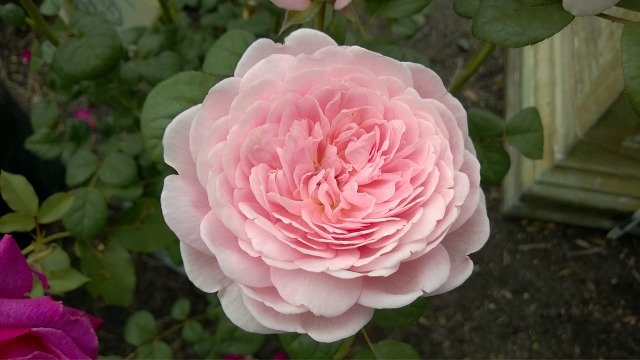 I couldn't stop smelling them or oohing and ahing!  There is a plant nursery a little ways from home that specializes in David Austin roses and feature them in a garden. I have a plan to head out there around my birthday next month to see the gardens.