It's time for irises to bloom now. For years I never got irises because I thought they were pretty, but the bloom time is short and I wanted long-blooming flowers. Well, I got some iris rhizomes from a neighbor and realized what a treat they are and now I love them. These are a nice filler between the tulips and the rose bloom times.
I bought 3 new bearded iris last year from American Meadows. One of them was Batik. I had been looking for this particular iris and shopped around until I found the best price, which was AM. In the fall, they do sales, so I picked this up during a 50% off sale.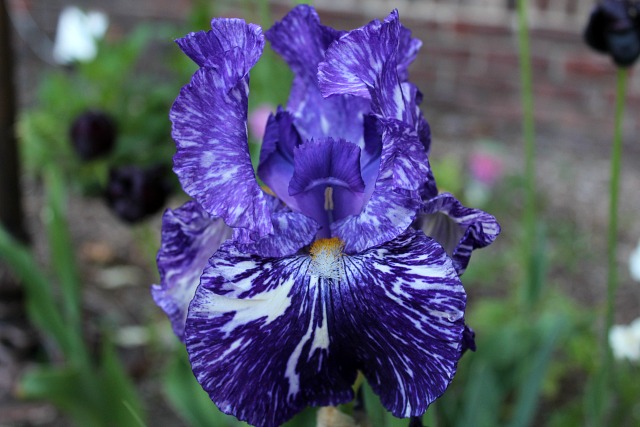 I eagerly awaited its arrival this spring and hoped it would bloom and it has! I just love it. The flowers on this one are very short-lived, but worth it.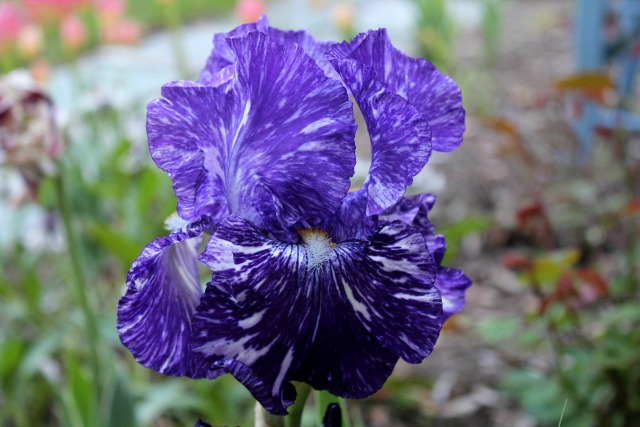 True blues are a harder color to find in the flower world, but this one sure fits that bill.
The others have not opened yet, so I'll have another post in a few days with those. So far pleased with the American Meadows stuff.
When we moved, I took a clump of my "garden variety" irises and a couple chunks off of my Boysenberry buttercup. That was my first bearded iris and it flourished well in my old garden. Now I have it in my new gardens.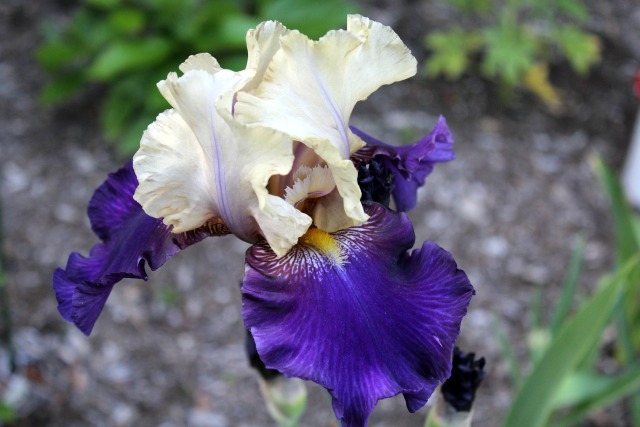 This is a tall one, too. The bloom stalk is probably 2-1/2 to 3 feet high. I have some of this in the back garden as well. The nice thing about irises is that they multiply over the years and you can divide and give away pieces 😀