The front hard work is done for the most part. I still have some weeding to do on the side bed, but it really looks nice.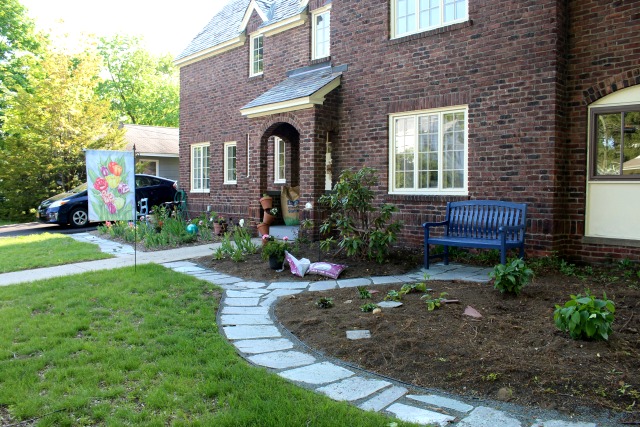 The rhododendron is blooming now. I forget just how pretty these flowers are.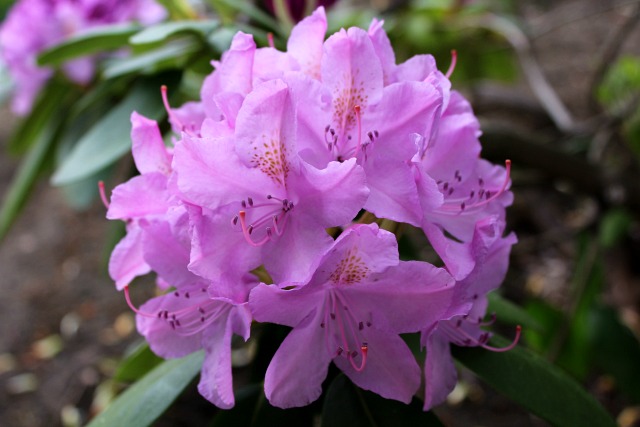 .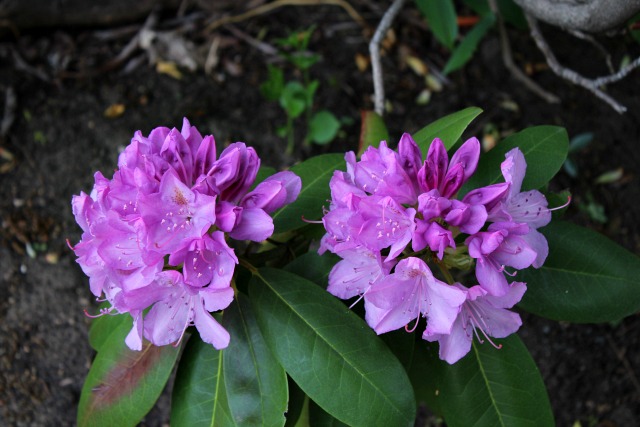 The bush itself… well, that's another story: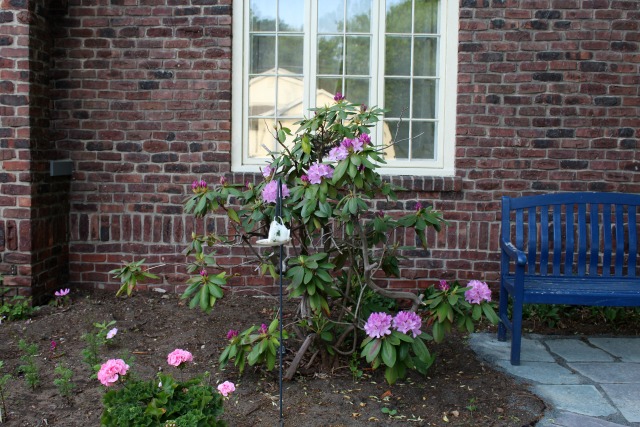 I'm just not sure what to do with it. I'm going to talk to some rhododendron people and see if they have any advice for me to save this.
Now that the front is mostly done, we are on to the next project. This is a big one: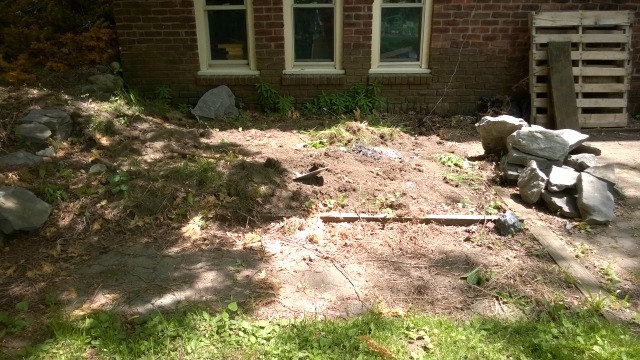 This is where our water feature is going to go. It is a *mess*. At least I have most of the vegetation cleared out. We are going to do a pondless waterfall coming down from the left on the slope. We have tons of rocks and it's going to be a real strength workout moving those around.
My irises are still going strong: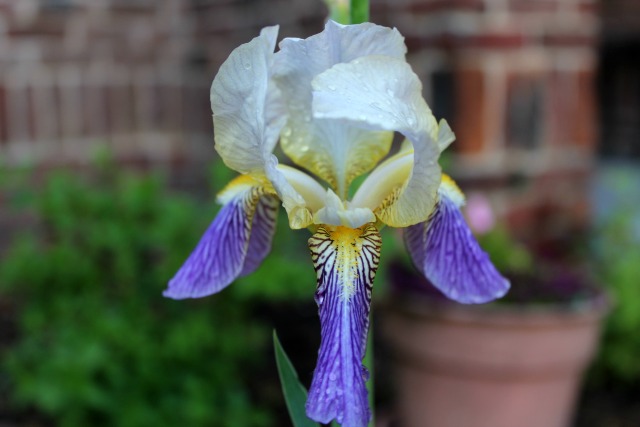 The Boysenberry buttercup out front sent out the last 3 blooms:
The one in the back garden has just started to open. In a few days, my other irises should open as well.
Rain has moved in to the area, so not sure when we will get moving on that new project!