Things are really popping now in the garden.  This year is the second year for a lot of perennials, so now they are starting to bloom.  My columbines are opening up now: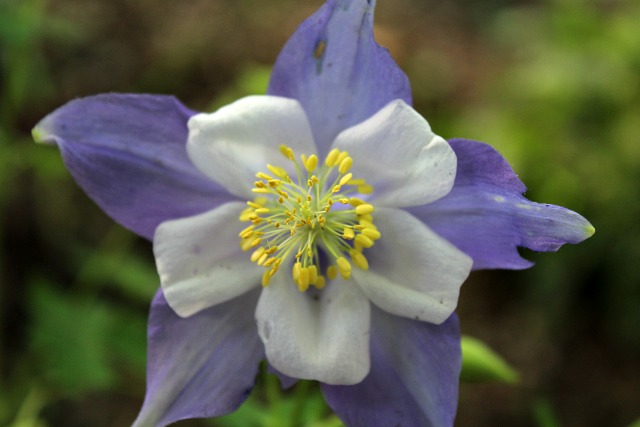 These are so pretty! I hope these self-sow and give me more of them 😀
The later alliums have come up, including the neopolitan.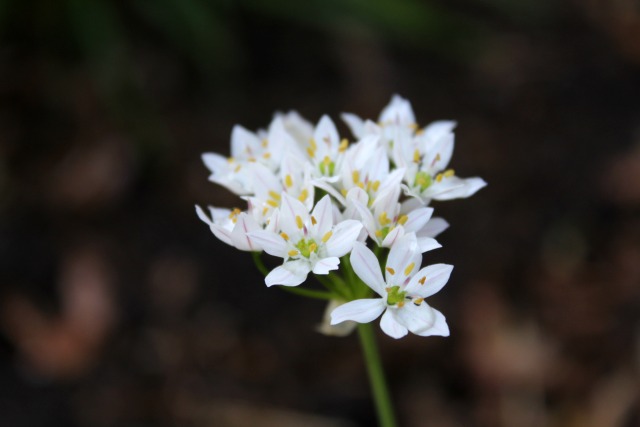 These are tiny and I was glad to see them come up because in December, we had a really warm spell and these guys started to grow!  I put some straw over them to help protect them from the freezing temps that were to come. In the spring, that growth was sickly looking, but then new growth came and some flowers. I don't think they flowered as well as they would have if it weren't for the December stuff.
This is Star of Persia: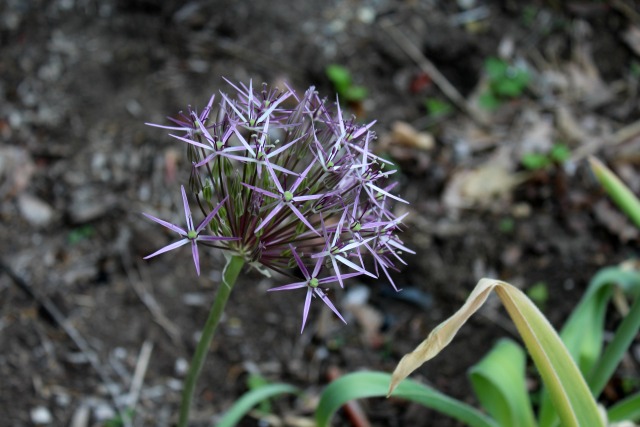 It's hard to get a picture of this one because it is so airy. I might get more of these this fall because I really like how they look and they bloom the same time as irises.
Speaking of irises, the second of my new plants is blooming. This one is called Brindled Beauty: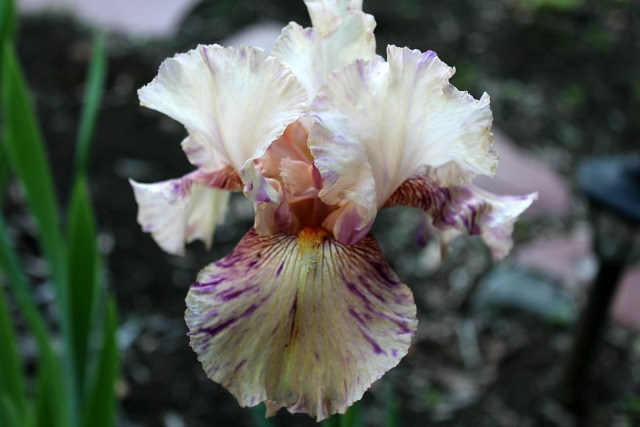 I received one rhizome of this last fall and it took well enough that I have 2 bloom stalks! Yay!
The last iris to open will be the Night Ruler, which I can't wait to see. It's supposed to be almost black.
Another super exciting thing for me is lupines! It isn't blooming yet, but I squealed when I saw the bud forming: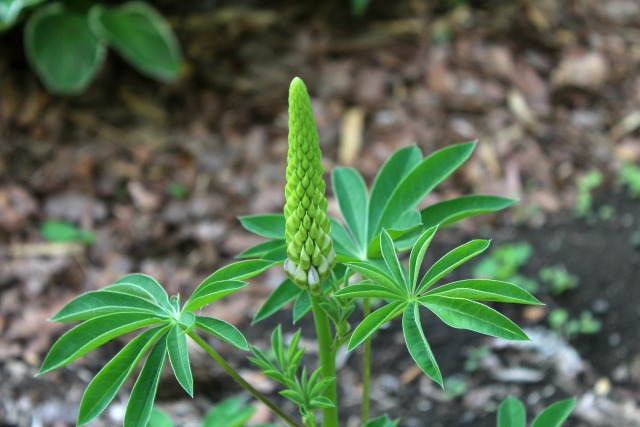 I know lupines can be really finicky and this was my first try at growing them. I had 5 plants and lost 2 of them to that strange winter, but the survivors look to produce flowers.