This is my first time growing peonies. One of the great things about Radiance Manor is the amount of space I have to garden. When we moved in, there were some hostas at the front of the sidewalk in full sun. They looked burned and wilted, so it was a no brainer to take them out. Since it was full sun, I figured this would a great spot to put some peonies.
Last year I bought 2-year-old peonies. They didn't bloom last year, which was expected, so I was looking forward to year 3!
They are still small, but I'm happy! This is Karl Rosenfield and it is a double peony.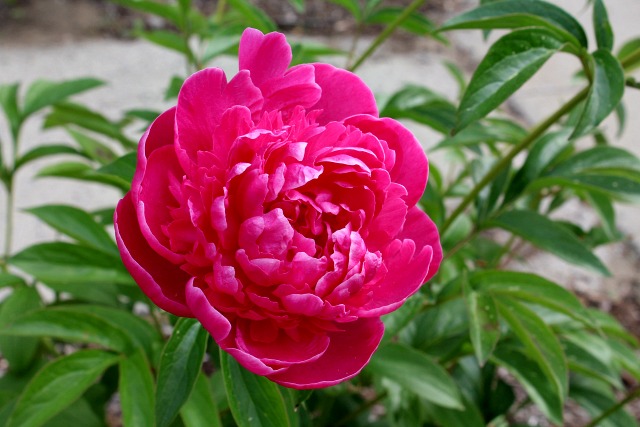 The color fairly glows, too!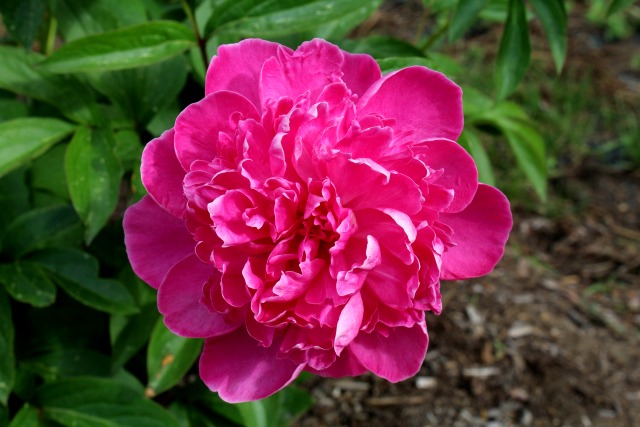 Over time, these will fill in nicely here.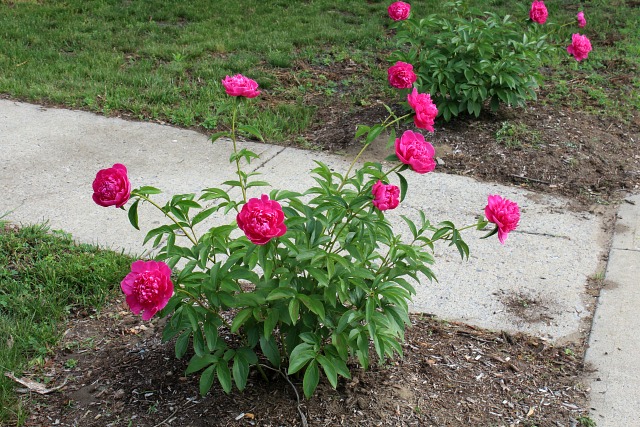 It makes me want to get more!