It was hard deciding on the anchor plants for my gardens. So many choices!  One of the spots was where we had an old half dead shrub. That came out last year, which left a pretty open spot at the window in our nook area. It's nice to see out and look at the garden, but a little more privacy might be nice.
The spot is full sun until about 4 p.m.  After much perusing, I decided on a Calycanthus or sweet shrub. I ended up going with Aphrodite, which is a relatively new cultivar to improve blooms. I hunted around locally, but none of the garden centers carried this one, so I ordered it from Bluestone Perennials.
With all of the space I have to fill, I am choosing to purchase more baby plants at lower prices rather than larger size plants. That way I get more, but I have to be a little patient.
Here was the Calycanthus a year ago: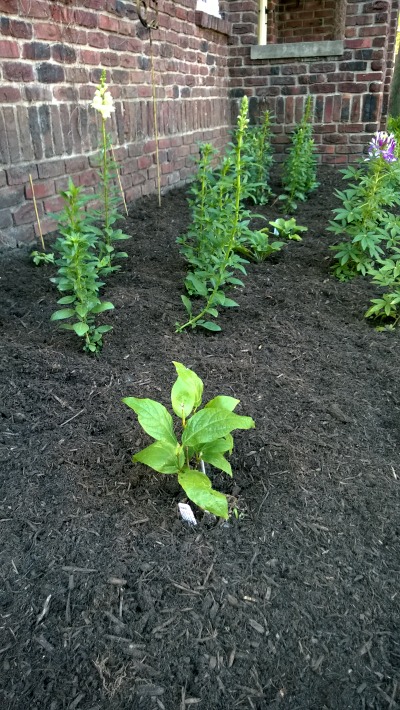 Obviously this doesn't give much privacy LOL!  A lot of this bed had annuals last year as I began to fill it in with perennials.
A year later and it has leapt in growth!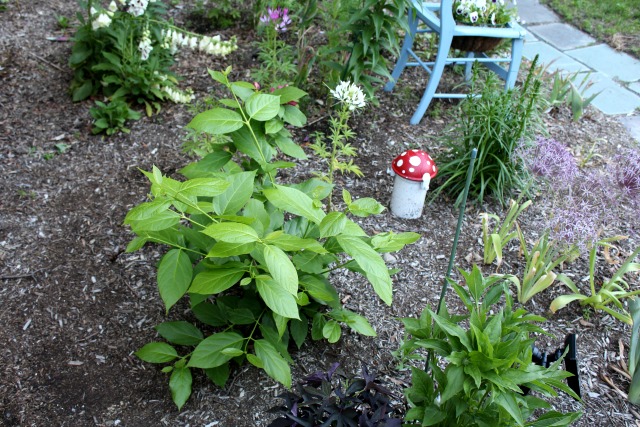 .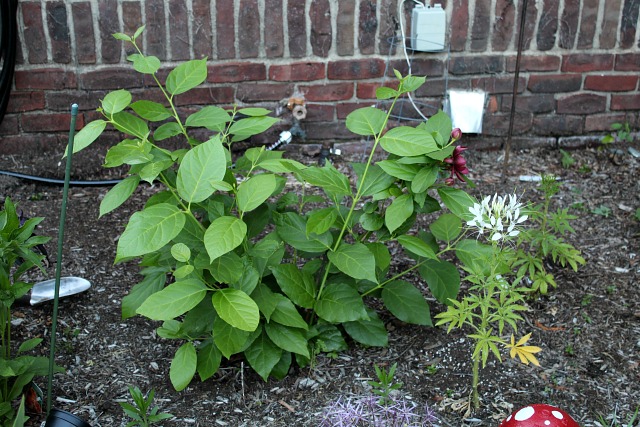 I'm letting it grow wild and wooly right now just to encourage the growth. On a side note, my cleome are shedding the bottom leaves. I  fertilized them when I planted, but they did the same thing last year, so maybe that's normal.
Anyway, I was surprised to see the Calycanthus blooming this year!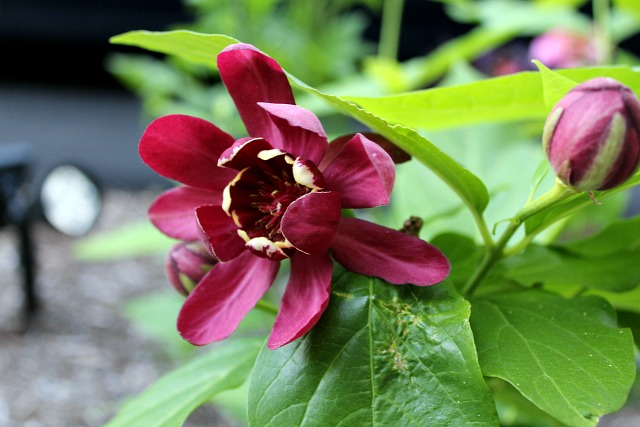 The blooms look like magnolia flowers, don't they?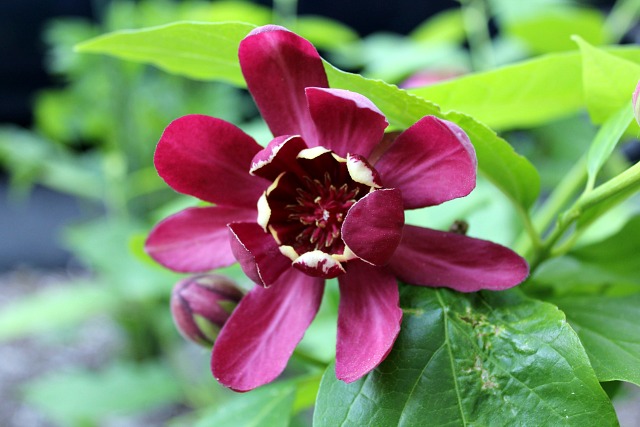 I'm pleased with the growth so far and it's only early June!  I will have to move a couple of perennials in a year or so as this shrub grows. It should be 5 feet tall in the end.