More first time flowers for me. I know I keep saying that, but with baby gardens and a lot more space, I have so many opportunities for new plants!  I have always loved lupines, but I heard they were notoriously picky.
Last year, one of the nurseries (Garden Time) had small pots of lupines at 5 for $10.  I figured that it couldn't hurt to give them a try.  Our soil is a little sandy, which lupines actually like. I put them by the fence on the sunniest part, which gave them afternoon shade.
Fast forward to spring and the storm that caused the fence to come down and now the lupines are in much more sun. I don't know if they like that or they were going to bloom anyway. 3 of the 5 plants came back and then I saw blooms.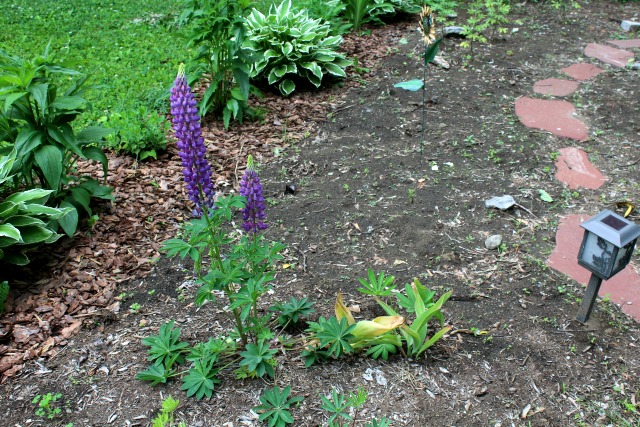 Hopefully these will live for me and really spread here.  They are such a cool flower.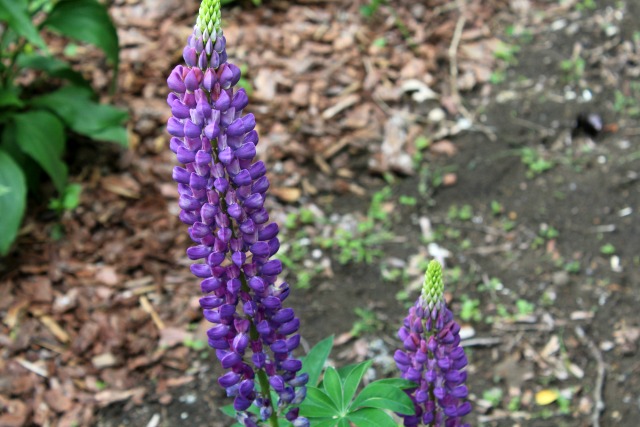 Even the unopened flowers are neat looking: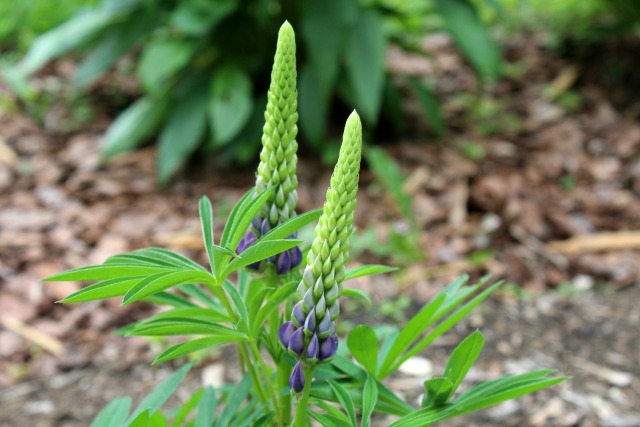 It seems like something that belongs in the desert, doesn't it?
On a good note, my hydrangea bush is right next to these lupines.  This was another of those overgrown plants in these garden beds. I think at one time it was in tree form because there was a separate "trunk" growing out of the top with a bare middle. This was how it looked last year: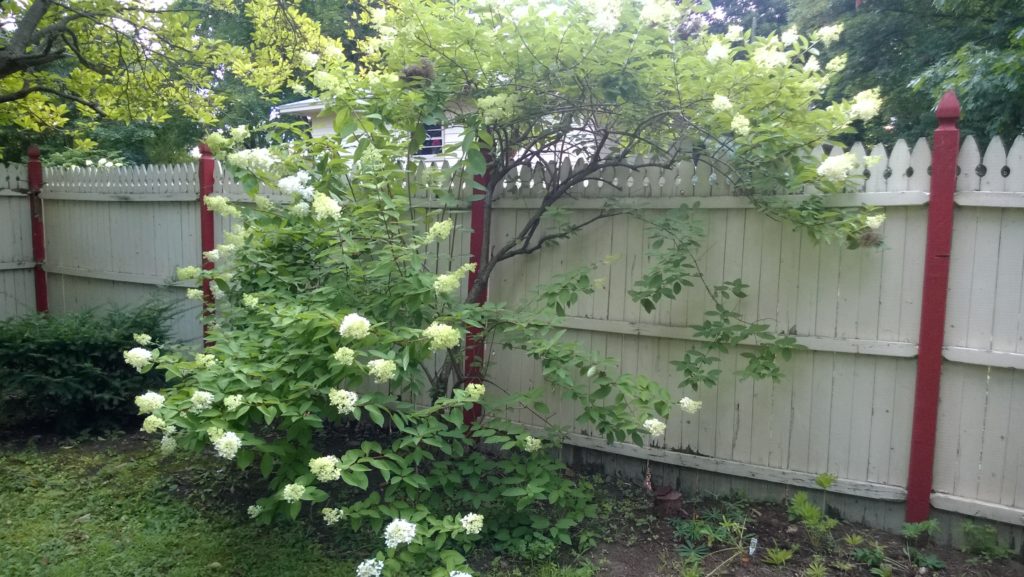 I took a deep breath in early spring and whacked the whole thing way down. I was a little afraid that I did too much, never having pruned a hydrangea before.  Turns out, it's quite happy!  The growth is coming in thick and full: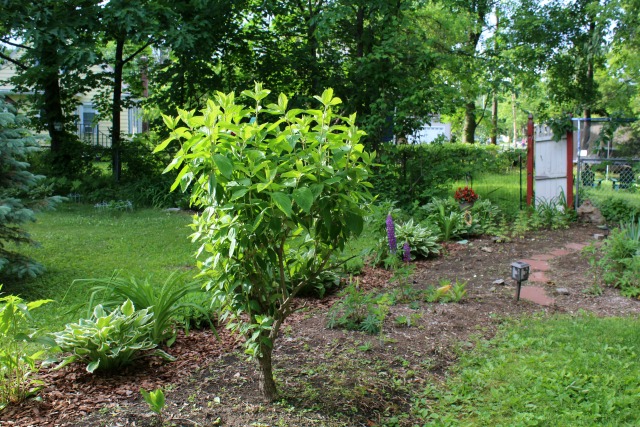 Maybe it likes getting more sun, too. I might try to start shaping it as well next spring, but I will see how it looks this fall.