Now that life is maybe slowing down a little, (maybe?), it's time to really tackle the water feature.
The bed is at least cleared out of vegetation and John ran a new outlet off of our outdoor one for the pump electric.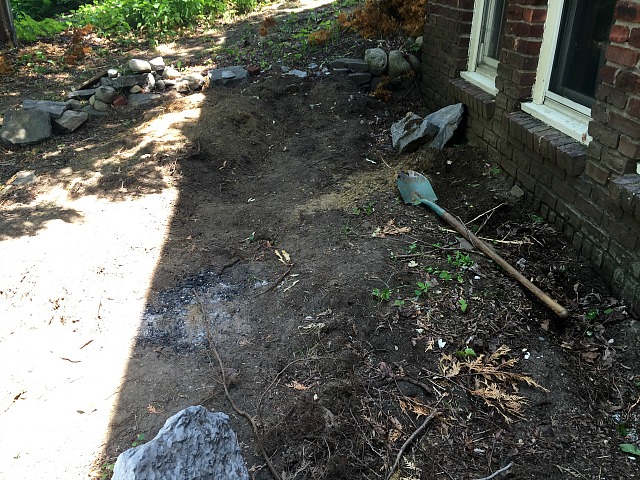 It doesn't show really well in the picture, but this area slopes up. We are going to build a pondless waterfall with all the stones dug up from around the property.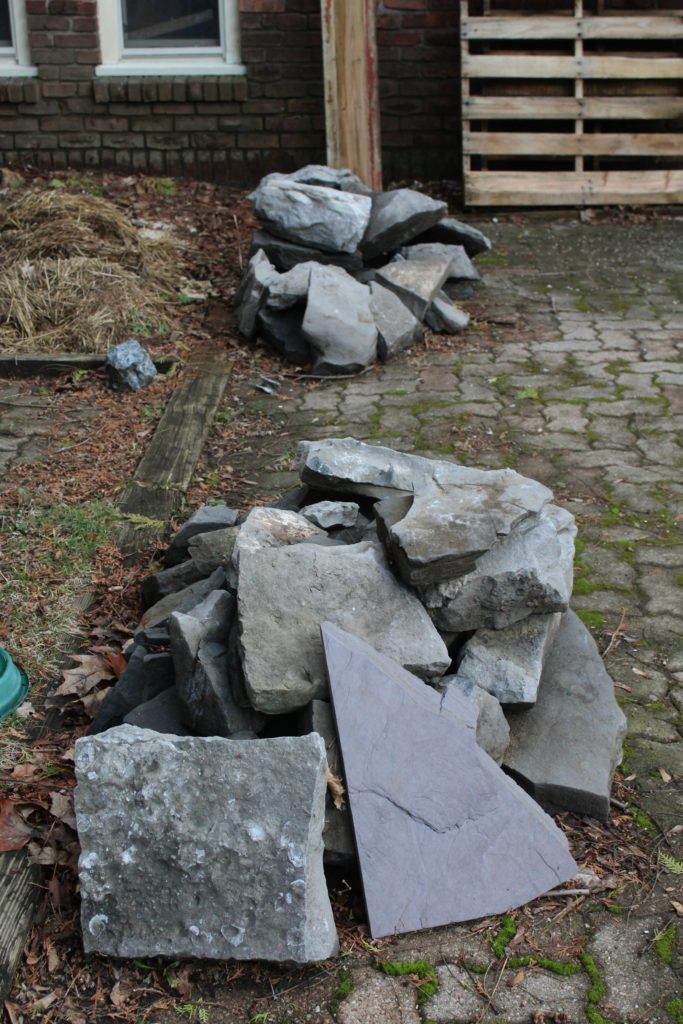 There's more rocks, too. I don't think we will run out!  We should get a good start on the project on the holiday weekend unless the weather is not cooperating.