There is always the little lull just before the coneflowers come in. The roses are done and other plants are getting ready to bloom.
My drumstick allium are open. These seem to be the latest of all the alliums. The are tall and nod in the breeze.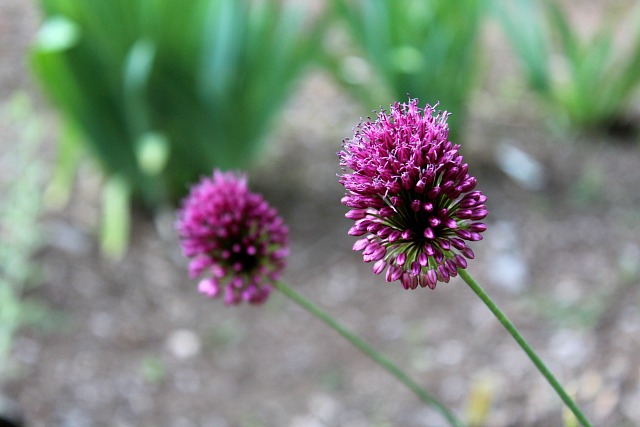 They do lean into the sun, which a lot of the plants do in this bed.
One of my favorite combos is coneflowers with globe thistle. Those are nice and tall this year (2nd year) and sending up a lot of buds: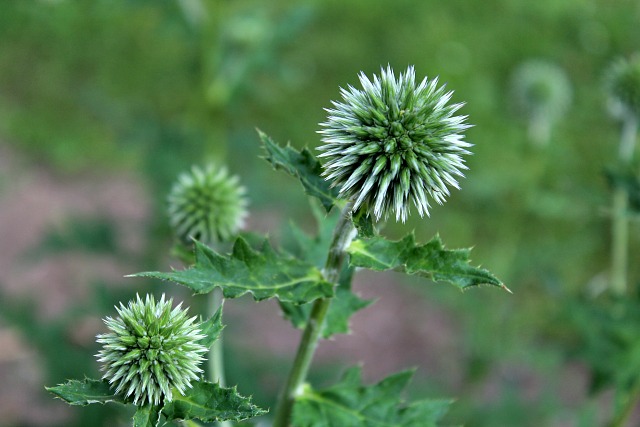 I have some white swan coneflowers by this, but they are still small. Only 1 bloom so far.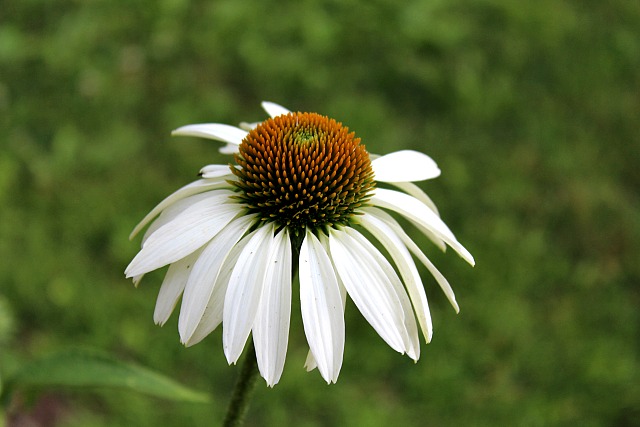 This is one of those plants I got on a clearance sale from a big box store. Some kind of shasta daisy, but I can't remember which one and the tag disappeared. It actually came back! I never had much luck with the daisies before, hence the clearance purchase.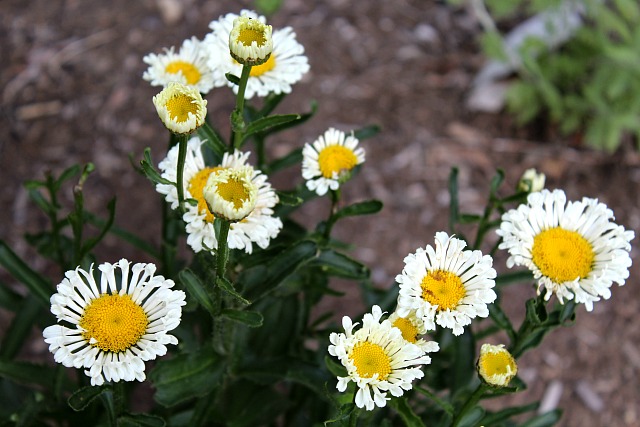 You can see all around the edges of this plant where the squirrels nibbled all the buds! Argh!  I need more garlic spray.
There is one bloom on the astilbe in the back. Not sure why, but out of 5 of these pink ones, only one has produced any blooms.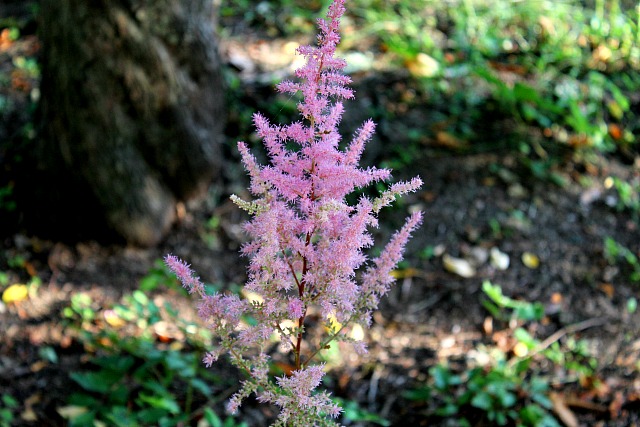 It's very pretty, but it looks lonely 😀
I love these foxgloves. Love.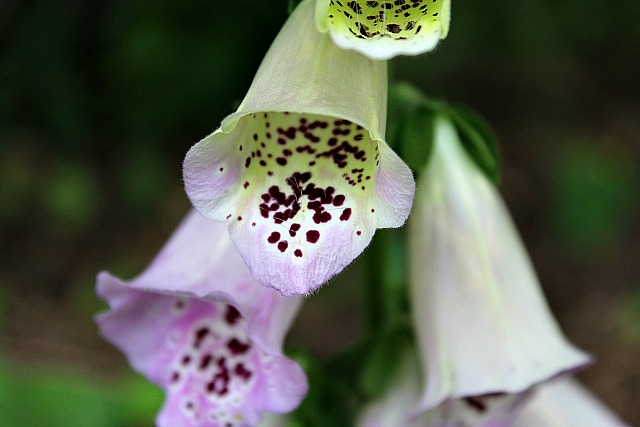 I am going to try so hard to get these to reseed themselves.
I had gotten some pansies in the early spring thinking that I would be discarding them when it got hot. I had them in one of my chair planters. Then I moved it over the the shady area in the new bed just to fill for interest while the hydrangeas grow. Turns out they liked that move and look how they are blooming in July!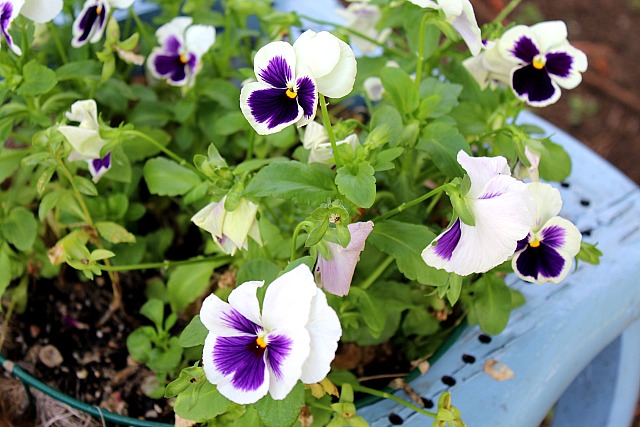 Who knew?  And those hydrangeas, one is blooming like crazy even though it's only about 16 inches high.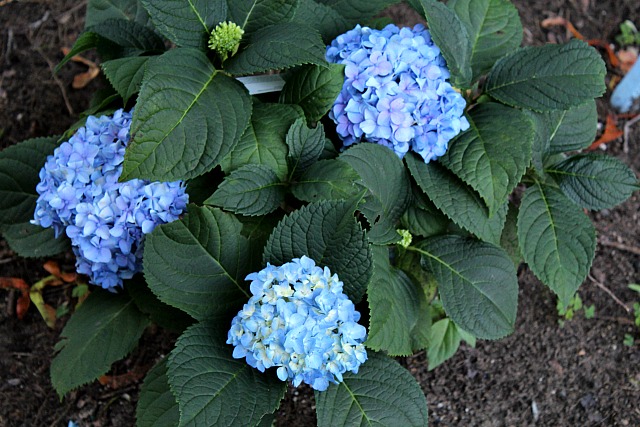 This is David Ramsey. I really like the blue color. I bought 2 of these and only one is blooming.
Last bloom – one of the Cheyenne Spirit coneflowers.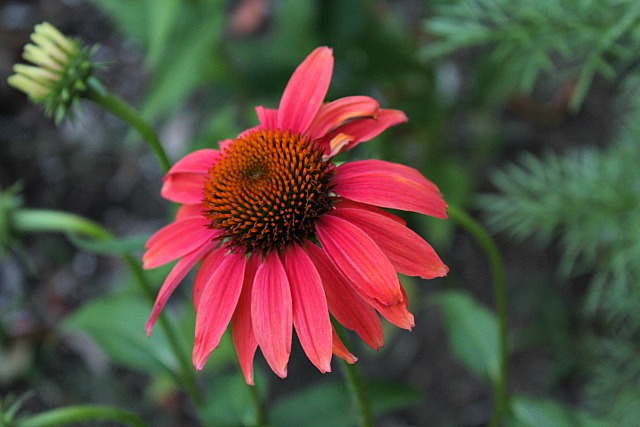 I really, really like these. The colors are fun!  More blooms will be coming soon.