Everything is popping out in blooms now. In England, it seems June is the high time for gardens, but for our area it's July.
I am so pleased with the calycanthus bush. I didn't realize it would bloom for most of the summer!  It just keeps sending out more blooms and getting bigger.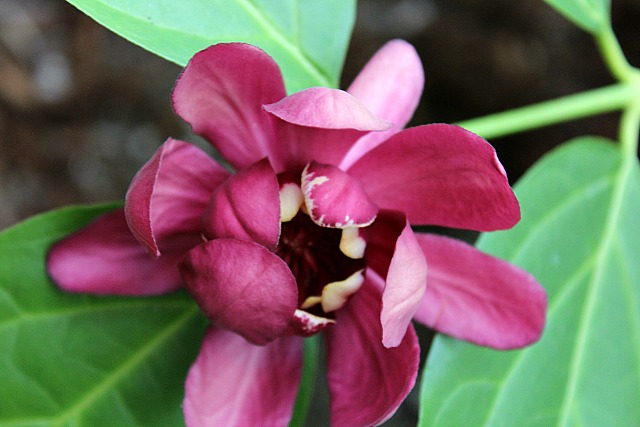 I'm definitely going to need to move the Supreme Cantaloupe coneflower.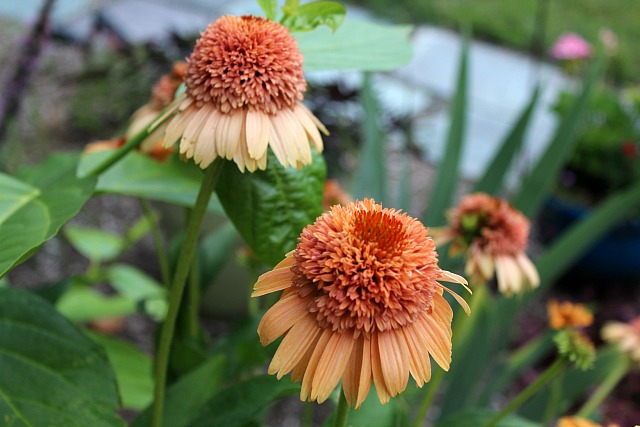 Another plant that took off this year would be the cosmos. The stems are probably 1.5 inches thick.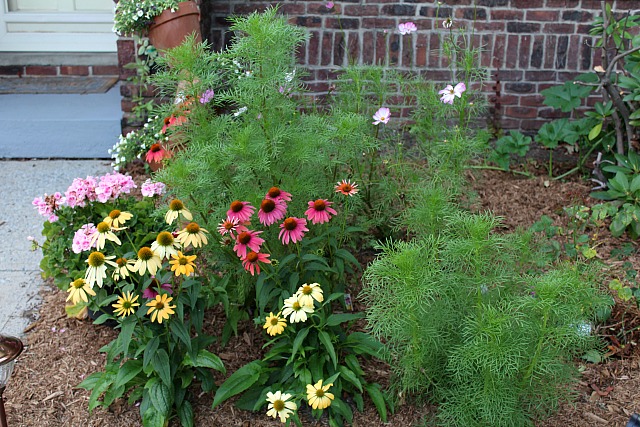 The one in the right front corner actually flopped over and started growing upright from there. The big stem just curved up.  I started pruning these down because they are blocking sun from one of my roses. And they are crowding out my Cheyenne Spirit coneflowers.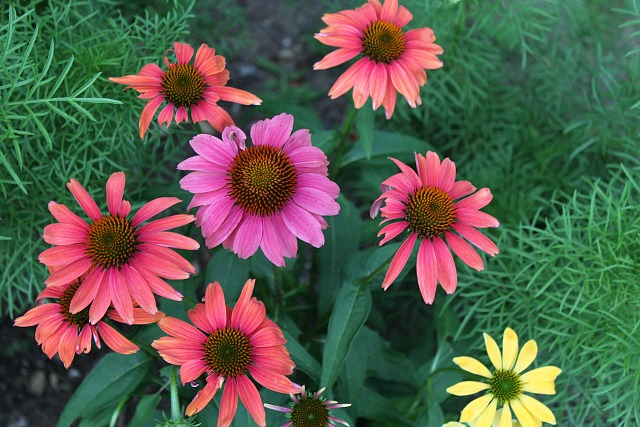 The cosmos on the other side of the house are mostly white ones.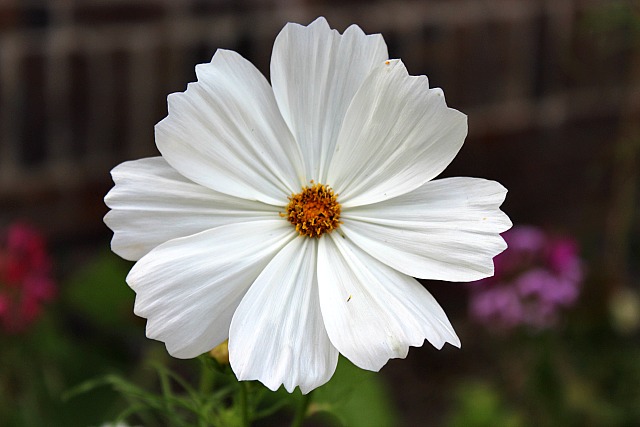 Very pretty.  I actually have some growing that reseeded themselves from last year, and those are the shorter size.  Note to self – make sure you check the tags for height next year when buying annuals.
Snapdragons mixed with Cleome: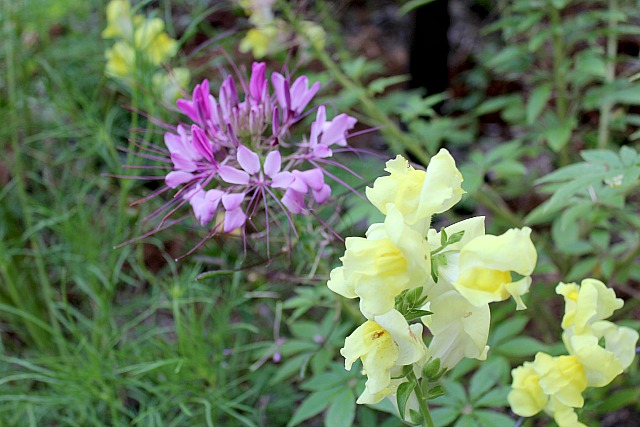 About half of my cleome look terrible. They are bare and I don't know if they got eaten or it is the plants themselves because the bad-looking ones are all next to each other. I may not get these next year because the bed is filling out really well with the perennials.
Hydrangea:
I wasn't really expecting this one to bloom since it was a baby plant last year, maybe 10 inches tall. It's now about 3 feet tall! It grew very fast.
White swan is finally blooming. These were transplants from  when we moved a couple years ago.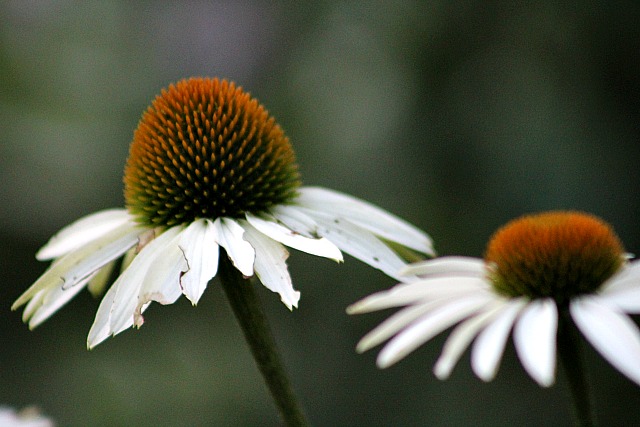 I have a few potted plants. My neighbor gave me these nice blue plastic pots. She said they were too heavy for her to move around when they are full of dirt, so she wasn't using them.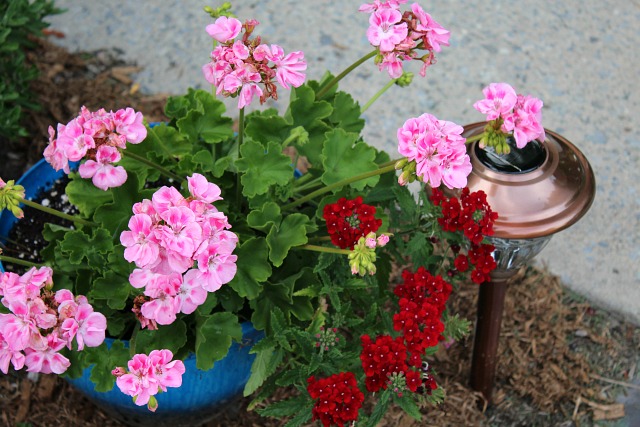 I used Miracle Grow potting mix and the plants really do seem to like it. I cannot remember what the red flower is called now to save my life. It really glows, though, just like in this picture!
One last picture. The mourning doves have been visiting a lot. I haven't seen their babies, but the adults come by to our feeders.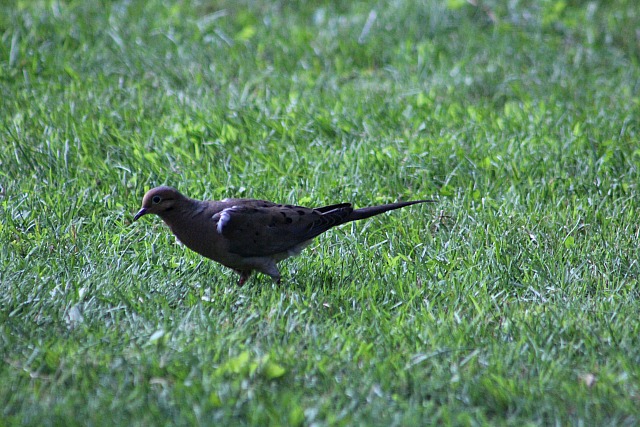 Now that fledglings are getting older, our bird feeders are full of birds again.