Irises are fairly new for me to grow. I have had them for the last few years and have fallen in love with them. I had a good show this year.
I received an iris rhizome I ordered from American Meadows the other day, which means planting time!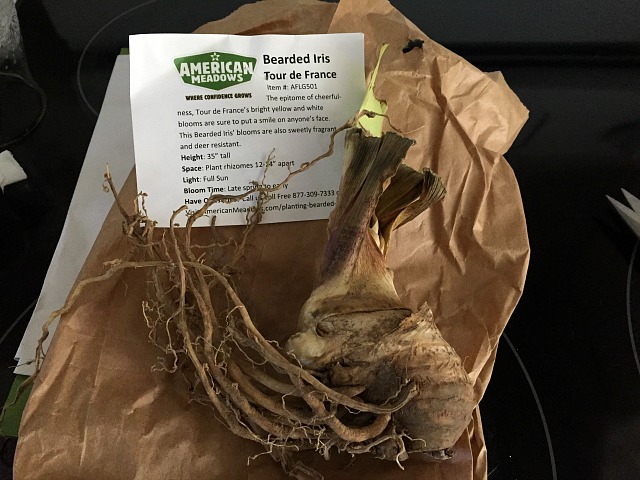 They look so ugly when they arrive. It's hard to believe they will produce such pretty flowers.  Of course, I had to order the Tour de France this year!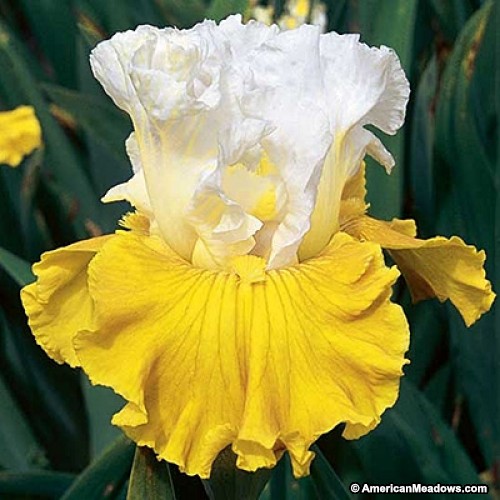 American Meadows sends nice big rhizomes, too. And they are on sale right now!  That's just a link to their site. I don't get anything from them for that. I just like the company.
When we moved into Radiance Manor 2 years ago, the garden beds were a mess. As I was hacking my way through the back, I found some anemic looking irises back there.  I moved them into a more sunny area and they grew well, but they didn't bloom. They were next to another iris that did bloom, so I don't think it was lack of sun. I decided I would dig them up and separate all the rhizomes.  There actually were a lot of smaller ones all clumped together, so maybe they just need a rejuvenation.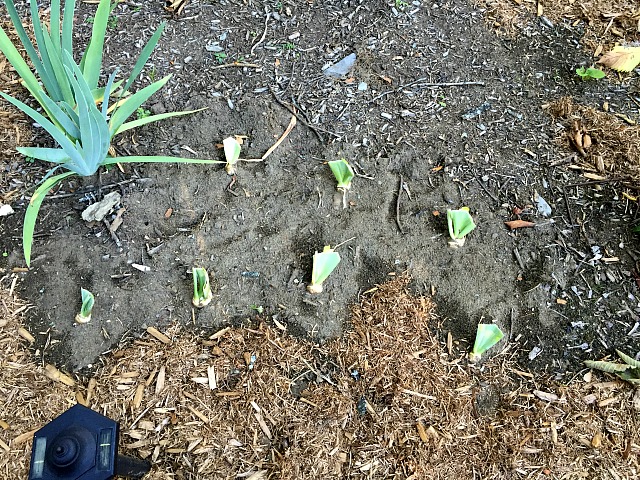 You can see the Brindled Beauty iris on the left. That was wonderful this year. Now the unknowns are replanted and we'll see what happens. I really would like to see what they are LOL!