I love the flower blooms. That's no secret. But — I shouldn't ignore the foliage.  I think coleus can be underrated a little bit. It's quick and cheap to pick up some 6-packs early in the season.
I was poking around the shade bed and had my face up close to these and realized how pretty the colors are: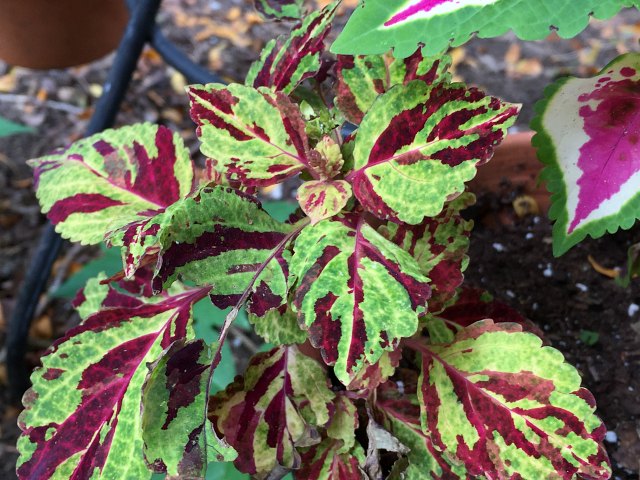 .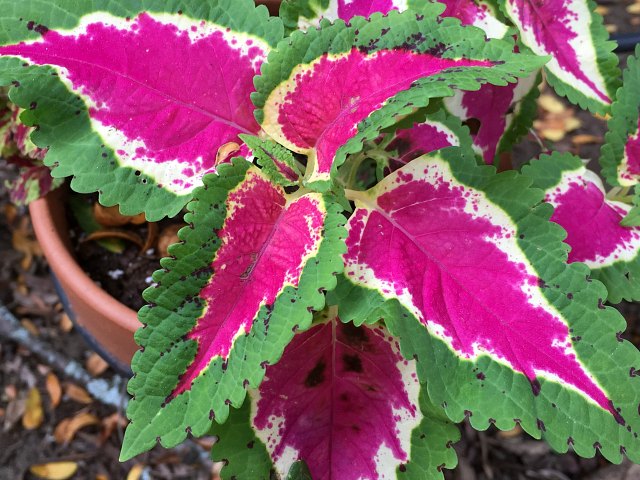 .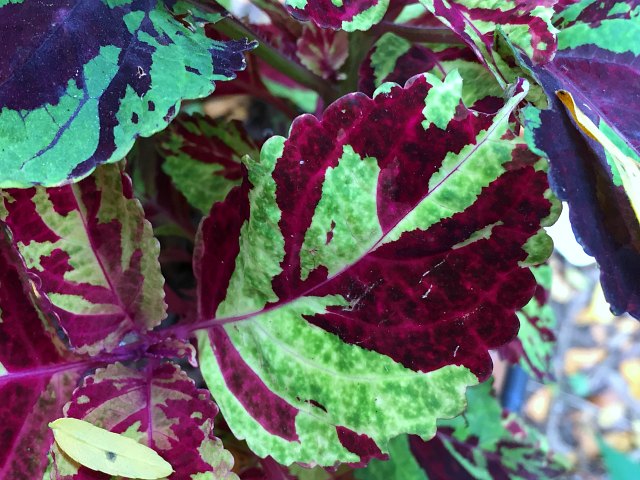 Note to self – get more coleus in the shade bed next year!